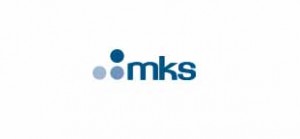 MKS Instruments Inc. (MKSI) said it agreed to acquire Electro Scientific Industries Inc. for $30.00 per share. The all-cash transaction is valued at about $1 billion.
MKS Instruments, Inc. is a global provider of instruments, subsystems and process control solutions that measure, monitor, deliver, analyze, power and control critical parameters of advanced manufacturing processes to improve process performance and productivity for our customers.
ESI's manufacturing systems are designed to enable manufacturers of electronic components and devices to improve their production capabilities and commercialize technologies through laser processing. ESI's systems deliver more control, greater flexibility and more precise processing of a wider range of materials. The result is higher production quality, faster throughput and higher backend yields, allowing customers to more easily meet new and challenging customer requirements, consistently meet aggressive production goals and better control costs. ESI is headquartered in Portland, Oregon, with global operations from the Pacific Northwest to the Pacific Rim.
The combined company is expected to have about $2.2 billion in pro forma annual revenue, based on the two companies' calendar 2017 historical results. The transaction is expected to be accretive to MKS' Non-GAAP net earnings and free cash flow during the first 12 months post-closing. The combined company expects to realize $15 million in annualized cost synergies within 18 to 36 months.
MKS said it intends to fund the transaction with a combination of available cash on hand and up to $650 million in committed term loan debt financing.
The transaction has been unanimously approved by the MKS and ESI boards of directors and is subject to customary closing conditions, including regulatory approvals and approval by ESI's shareholders, and is expected to close in the first quarter of 2019.
Separately, Electro Scientific Industries reported that its Second quarter GAAP net income was $16.8 million or $0.47 per diluted share, compared to net income of $4.3 million or $0.12 per share one year ago. On a non-GAAP basis net income was $21.1 million or $0.59 per share, compared to net income of $13.7 million or $0.39 per share in the prior fiscal year's second quarter. Total orders for the quarter were $66.9 million, compared to $128.9 million one year ago and $82.3 million in the prior quarter.
Electro Scientific Industries' quarterly revenue was $85.9 million, compared to $71.0 million in the second quarter of last fiscal year.