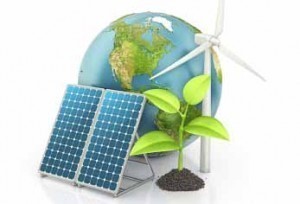 Nokia today announced its 2022 sustainability report outlining its performance relating to the company's Environmental, Social and Governance (ESG) strategy. The ESG strategy consists of the five following strategic focus areas: Environment, Industrial Digitalization, Security & Privacy, Bridging the Digital Divide, and Responsible Business. Nokia's ESG strategy aims to maximize impact in the areas most material to the company and its stakeholders and is integral to the technology and business decisions it takes.
"At Nokia, we believe that there can be no green without digital.​​​​Our objective is to develop ESG into a competitive advantage by leveraging our technology and portfolio strengths to maximize our positive impact on industries, society and the environment," said Melissa Schoeb, Chief Corporate Affairs Officer at Nokia. "We believe that digitalization and enhanced connectivity will be crucial in the response to climate change through more efficient use and re-use of the world's resources; to the digital divide through more inclusive access globally to work, healthcare, education and public services; and to stalling productivity by bringing asset-intensive physical industries into the digital future."
Nokia's sustainability achievements in 2022 included:
Environment
Surpassed annual target for renewable energy across global facilities of 60%, reaching 63% of purchased electricity and well on the way to the goal of 100% renewable electricity by 2025.
Final assembly suppliers achieved a 39% reduction in GHG emissions compared to 2019.
Made significant progress in product power consumption with liquid cooling solution implemented across AirScale baseband portfolio; and energy efficient chipset for fixed broadband networks now used by 150 customers worldwide.
Industrial digitalization
Recognized as the market leader in private wireless with over 560 customers globally, helping industrials accelerate their own digital transformation.
Expanded global enterprise customer base with more than 2 600 companies across transport, energy, manufacturing, and the public sectors using Nokia's critical networks.
Security and privacy
Launched Advanced Security Testing and Research (ASTaR) lab in the US which provides an end-to-end testing lab focused on the security resilience of 5G networks, as well as their associated software, hardware and applications.
Strengthened data privacy approach by implementing 'three lines of defense' risk model consisting of business groups and corporate functions forming the first line of defense, central privacy experts as the second line, and an independent audit team as the third.
Bridging the digital divide
Reached 614 149 direct beneficiaries with an emphasis on women, students and minority groups
Added 90 more villages to the multi-year Smartpur digital village ecosystem program in India. There are 350 Smartpur centers empowering local entrepreneurs and providing them with facilities to make digital services accessible in rural villages.
Responsible business
Completed 379 online assessments of key suppliers representing 63% of total procurement spend through EcoVadis and 67 in-depth corporate responsibility onsite audits focused on labor conditions and the environment across 17 countries.
Recognized for the seventh time by Ethisphere as one of the World's Most Ethical Companies®.
Successfully completed second independent human rights assessment by the Global Network Initiative.
The technology that Nokia provides can enable both environmental and social benefits to industries, communities and individuals. At the same time, the company continually focuses on minimizing any potential negative impacts of its technology. Nokia strives to be a trusted, ethical company that employees, customers, partners and investors are proud to work for and with.
In early 2023, Nokia launched a Sustainable Finance Framework that underscores the importance of ESG to its business and financing structure. Nokia successfully completed an inaugural 500 million Euro sustainability-linked bond issuance with a maturity of over 8 years with positive feedback from the investor community.
Nokia's People and Planet 2022 report is prepared in accordance with the GRI Standards. As part of its reporting, Nokia also recognizes other sustainability reporting frameworks, such as SASB Standards and the UN Global Compact. Nokia's key sustainability indicators have been assured by Deloitte, an independent auditor as detailed in the report.
Website: People & Planet 2022 report