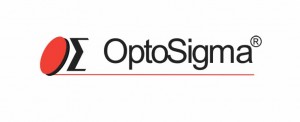 A world specialist for laser measurement instruments, Laser Point srl and OptoSigma, a global manufacturer based in the USA, Japan, and Europe, have entered into a new partnership and distribution agreement. The agreement includes distribution of Laser Point's laser measurement instruments for North American markets, through OptoSigma's website and sales channels.
Within the agreement, Laser Point will manufacture and supply state of the art laser measurement instruments exclusively to OptoSigma within North America. All of these products will be available from OptoSigma's newly enhanced website, either from USA stock, or within a reasonable timeframe.
Laser Point and Optosigma are always focused in providing a local and efficient after-sales service to all of their customers. A new calibration center is now available in the USA, operated in SantaAna, California, by Optosigma USA. With this local facility, customers will benefit from short lead times and reduced shipping cost for periodic recalibration of their laser measurement devices.