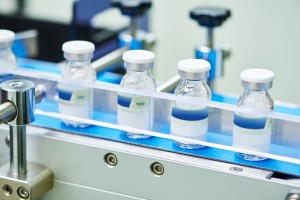 The Pharmaceutical Manufacturing Market size is forecast to exceed US$ 1,173.3 million by 2030 from US$ 357.9 billion in 2020, According to a new research report by Precedence Research.
The Pharmaceutical Manufacturing market is expected to post a CAGR of close to 12.8% during the period of 2021 to 2030. The report offers an up-to-date analysis regarding the current market scenario, latest trends and drivers, market share analysis, and the overall market environment.
Crucial factors accountable for market growth are:
Increasing prevalence of chronic ailments
Growing geriatric population
High investment in research and development
Increasing focus on outsourcing manufacturing activities
Increasing per capita healthcare expenditure
Growing incidence of novel viral diseases
Technological advancements in manufacturing processes
Improving reimbursement scenario in developing regions
A recent study by Precedence Research on the Pharmaceutical Manufacturing market offers a 9-year forecast from 2021 to 2030. The study offers a comprehensive analysis of the current state of the global Pharmaceutical Manufacturing market, as well as projections for overall growth prospects and key factors in major regional markets.
The research report includes a detailed study of regions of North America, Europe, Asia Pacific, and Rest of the World. For these regions, primary variables such as production volume, price analysis, and gross margin analysis are provided. This research report presents the market status, import-export data, and consumption ratio for each region. The SWOT analysis, pricing structures, and gross margin are all analyzed by region.