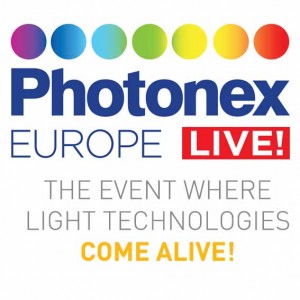 The one-day conference "Advances in Photonic Tools and Techniques for the Life Sciences" returns to the Technology and Innovation Centre at the University of Strathclyde, Glasgow on 5 June 2019 as a key component of the PHOTONEX GLASGOW event.
Now in its sixth edition in Scotland this annual conference attracts delegates from across academia and industry. It´s a free to attend, one-day meeting and will be ideal for anyone wishing to learn more about biophotonics, photonics and microscopy subjects in bio-medical-life science disciplines.
Boasting a high-level technical programme organising committee chaired by Dr Lynn Paterson of Heriot-Watt University, it brings together scientists from several key Scottish universities, to pool their expertise and knowledge with the aim of preparing a first-class conference programme. On the committee is Dr Pierre Bagnaninchi of the Centre for Regenerative Medicine, University of Edinburgh, Prof Tom Brown, Dean of Science, University of St Andrews. Prof Gail McConnell, Chair of Biophotonics at the Strathclyde Institute of Pharmacy and Biomedical Sciences, University of Strathclyde and Dr Ally McInroy, Senior Programme Manager, Technology Scotland.
With the aim of promoting the event to young scientists so they can show off their work - a new committee position has been created this year. With responsibility for liaising with students and promoting the conference Poster Session is Dr Marcel Schubert of the School of Physics and Astronomy, University of St Andrews.
The committee have stated their wish to include sessions on novel spectroscopy, nanoscale imaging, biomedical applications of novel microscopy techniques and image analysis, it will showcase the vibrant research and state-of-the art in these areas with applications in complex biological systems, improving diagnostics, biomedical imaging and therapy.
EXHIBITION: Alongside the conference there is an extensive exhibition of distributors, suppliers and service providers linked to the photonics industry showcasing their products & latest developments. The exhibition will have a wide appeal, beyond biophotonics and include broader photonics fields, electro-optics, fibre-optics, imaging, lasers, mechanics, research microscopy, optics opto-electronics and quantum photonics. It will be held in the Foyer, Level 2, The Technology & Innovation Centre, University of Strathclyde, beside the conference theatre. Companies wishing to join the exhibition should contact Xmark Media - [email protected].