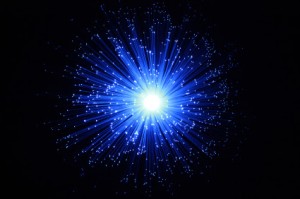 According to the new market research report "Photonics Market", published by MarketsandMarkets, the Photonics Market is estimated to be USD 593.7 billion in 2020 and is projected to reach USD 837.8 billion by 2025, at a CAGR of 7.1 % between 2020 to 2025.
The Photonics market is driven by the growing application of photonics-enabled products in the healthcare sector, information and communication sector, and industrial sector.
The LED segment is the largest type of Photonics market
LED segment account for the largest share in the overall Photonics market. LED products are energy efficient and available at affordable prices—increasing usage of LED in lighting and display applications to drive its demand during the forecast period. APAC accounted for the largest market share of the LED product type segment in 2019. Energy-saving measures drive the surge in demand from applications such as general lighting, automotive, and backlighting.
Information and Communication Technology is the largest application for the Photonics market.
By application, the Photonics market is classified into seven main end use application, namely Displays, Information & communication technology, Photovoltaic, Medical Technology & Life sciences (Bio photonics), Measurement & automated vision, Lighting and Production Technology.
In the information and communication technology application, Photonics technology is majorly used for data generation, transformation, data transmission and storage, data conversion, and data usage. Devices that are used in each of these processes are a part of the photonics materials & component industry. Also, there are services based on these processes that utilize photonics. The photonics materials & component industry includes devices used for data conversion, amplifier systems, light modulation systems (modulators, switches, and routers), and fiber optic cables
APAC is estimated to account for the largest market share during the forecast period.
APAC is estimated to be the largest market for Photonics and is also projected to register the fastest CAGR during the forecast period. China is expected to account for the largest share of the market in APAC by 2025. The growing photonics enabled applications, industrial activities, investment in end use industry of Photonics, and labor costs in these countries are the main drivers for the Photonics market.
Key Market Players
The key companies profiled in the Photonics market research report are Signify (The Netherlands), Shin-Etsu Chemical Company (Japan), Nikon Corporation (Japan), SCHOTT (Germany), Hoya (Japan), Corning (U.S), American Elements (U.S), Ohara (Japan), Asahi Glass, II-VI (U.S).