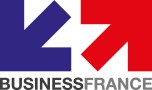 As every year, France is attending the SPIE Photonics West 2018 with a delegation of companies in the field of photonics that will showcase their latest products at the French pavilion located in the Moscone Centre South Hall, in booths 431 and 437.
The research conducted in the photonics industry in France covers a wide spectrum from fundamental physics to astrophysics, micro and nanotechnology, light/matter interaction and materials. All main stakeholders of this industry are currently involved in developing new projects: large telescopes of the future, satellites to observe the workings of the universe, extreme lasers, such as the MegaJoule Laser, and development of tools and instruments required to undertake other national or European megaprojects (ITER, VIRGO, LHC…).
The French photonics industry is made up of more than one thousand companies, 300 laboratories and 13000 researchers, employing 50000 people and a turnover of over 15 billion Euros (Source: AFOP). 90% of French firms in this industry export their production, representing about 50% of the total turnover of this industry. Despite being dominated by the defense sector, the French photonics industry is also making important progress in other fields, such as security, aeronautics, automotive, space, health, telecommunications, instrumentation and industrial processes.
Organized by Business France in partnership with the CNOP, the French delegation comprises innovation startups and SME's, such as Electronic Development Normandy (EDN), specializing in engineering, designing and producing custom power supply systems and converters, as well as Mirsense, a specialist in mid-IR Quantum Cascade lasers (QCL) development and manufacturing. A detailed catalog of the exhibiting companies is available here.
Business France is the national agency supporting the international development of the French economy, responsible for fostering export growth by French businesses, as well as promoting and facilitating international investment in France.