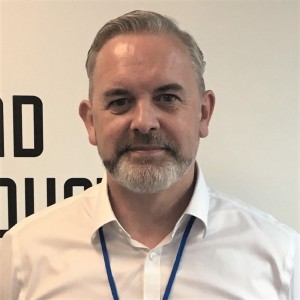 Sivers Photonics has received £324,800 of Innovate UK, government funding, for its part in SPIDAR – a quantum project to develop range finding and 3D imaging systems for driver assisted and autonomous vehicles. The project is in collaboration with high-profile, commercial partners Toshiba, Network Rail and Thales UK, amongst others.
Billy McLaughlin, Sivers Photonics MD, said, "The SPIDAR project will develop single-photon, infrared imaging, detection and ranging technology. This technology will be used to sense the proximity of objects and other vehicles for driver safety and self-driving vehicle applications; a market valued at $556 Billion by 2026.*
"Cameras are used to detect single photon, light particles in the infra-red region of the electromagnetic spectrum. The distance to the detected object or range, is the measured time from the photon's emission, to the object and back again. The photon detector delivers sub-nanosecond precision, detecting single photons from the faintest possible reflections. This technology enables a far greater detection range for 3D cameras than is currently available, enhancing both safety and effectiveness when deployed in real-life applications like vehicle safety."
The total SPIDAR project grant is worth £3.62 Million, split between Sivers Photonics and project partners Toshiba Research, Network Rail Infrastructure, Thales UK, Bay Photonics, Heriot-Watt University, Horiba Mira, IQE, University of Cambridge, University of Edinburgh and the University of Glasgow.
Sivers Photonics (previously CST Global) is a wholly owned subsidiary of Sivers Semiconductors AB.
*Allied Market Research: Global Autonomous Vehicle Market