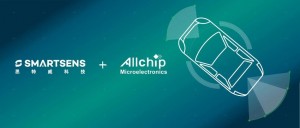 SmartSens Technology today announced its completed acquisition and merger with Shenzhen-based Allchip Microelectronics -- a specialist in CMOS image sensors for automotive applications.
Allchip focuses on the design and development of CIS video sensing technologies. Its products, which include a series of SOC image sensors, have been widely deployed in automobile cameras and other miniaturized video surveillance applications.
SmartSens expects its acquisition and integration of Allchip further improve its cost structure and competitiveness in the automotive market while accelerating its innovation in smart car CIS solutions.
Founded in 2011, SmartSens Technology Co. Ltd. is a leading supplier of high-performance CMOS imaging systems worldwide and a forerunner in the video surveillance industry. Its products are widely used in the fields of vehicle-mounted imaging, machine vision and consumer electronics (sports cameras, drones, robot cleaners, smart home cameras, etc.). With research centers based in Shanghai and Beijing among others, the company focuses on providing future-oriented solutions and market-leading products. Coupled with cutting-edge technology and innovation, SmartSens is the industry's first ever company to introduce the global shutter CIS sensors based on voltage domain architecture and stack BSI process.