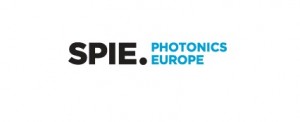 SPIE Photonics Europe organizers were unable to secure a date in the future that didn't conflict with other European optics conferences, and the decision is to cancel the SPIE Photonics Europe 2020 meeting and exhibit that was to be held in Strasbourg, France 29 March to 2 April 2020.
The organizers are requesting that authors pre-record their presentations for an online SPIE Photonics Europe to be held 6-10 April 2020. Over those days, recorded presentations will be available on-demand and viewers/listeners will be able to submit written questions; authors will be asked to check in periodically and respond to your questions. All authors, presenters, and attendees will receive instructions for this new format shortly.

Registration fees for the technical programme and short courses will be automatically refunded.

The scientists and engineers in our field are making great progress and advances, and we look forward to sharing the latest research gathered for presentation at Photonics Europe, via the SPIE Digital Library. Watch for more updates and reminders as Photonics Europe Digital Forum approaches.