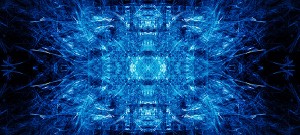 While everyone was looking forward to gathering in person this fall, there are still many global health restrictions in place that limit the ability to travel. Therefore, this event will be held as an SPIE Digital Forum. This online format features live plenary presentations, technical talks, courses, and opportunities to connect with other participants. It will take place online from September 13 to 17, 2021. It was to be held in Madrid, Spain.
Hear the latest research in fundamental optical science and the application of the technologies in advanced defence and security systems. Learn about the trends, recent developments and achievements in the area of security and defence technologies. The programme is available and registration is open.
Exhibitions cancelled
The SPIE Security + Defence and SPIE Optical Systems Design exhibitions have been cancelled. The 2021 online events will not include a digital exhibition. SPIE staff will email exhibitors soon with options on how to move forward.
Make plans to connect online
Mark your calendar for SPIE Security + Defence Digital Forum 13- 17 September to share, learn, and connect online. Registration opens soon.