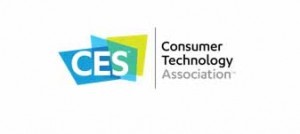 All eyes are on the Consumer Electronics Show this week, as some of the major tech players have announced that they won't be attending. CES is scheduled to take place January 5 to 8 in Las Vegas.
Microsoft was the most recent company to drop out of the in-person event citing "the rapidly evolving COVID environment," as the reason to not show in person. Microsoft does plan to participate remotely through digital exhibilitions.
Amazon, Facebook, GM, Google, Intel, Lenovo, T-Mobile and Twitter are the other technology leaders that announced that they will not be attending CES in person.
For over 50 years, CES has been the platform for launching new technology. And last year organizers, exhibitors and attendees had a chance to test out some of that technology when the show went completely digital. So far organizers claim that this year's show will continue live and in-person, with 2100 exhibitors expected. The following statement is on the CES website: "Your health and safety is important to us. We are actively tracking the emerging news and science around the new Omicron variant. We will continue to monitor and adjust our plans and health protocols as necessary. "
The following are some of the COVID precautions that are required of attendees:
CES attendees must show proof of full COVID-19 vaccination in order to pick up a CES 2022 badge.
Attendees must be fully vaccinated with a vaccine approved by the Food and Drug Administration (FDA) or World Health Organization (WHO). 
To simplify and speed up badge pickup, CES will use, CLEAR to collect proof of vaccination for U.S. based attendees. CLEAR's free mobile app and Health Pass feature provides a simple and secure way for this information to be shared. Instructions can be found here.
Non-U.S. based attendees must present their proof of vaccination at a designated location. Instructions can be found here.
Once you have provided your proof of vaccination and picked up your badge, you will not need to verify your vaccination status again.​