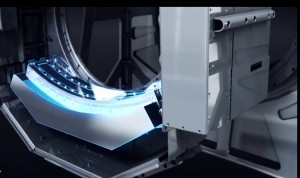 United Imaging Healthcare, a global innovator in medical imaging and radiotherapy equipment, has unveiled its highly anticipated 2023 half-year report, revealing robust growth. The report indicates that the company achieved 5.27 billion CNY in revenue during H1 2023, marking a significant 26.35% YoY increase. Net income attributable to the shareholders reached 0.94 billion CNY, reflecting a YoY increase of 21.19%.
Service revenue played a pivotal role, reaching 0.50 billion CNY in H1 2023, a substantial 40.50% YoY increase. This growth in service revenue underscores the company's diversified income stream.
The report also highlights United Imaging Healthcare's commitment to research and development (R&D). In H1 2023, the company invested 0.92 billion CNY in R&D, signifying a 56.96% increase. This strategic investment led to the introduction of over 90 products with leading international performance indicators. Notably, during the Society of Nuclear Medicine and Molecular Imaging Annual Meeting in June 2023, United Imaging Healthcare introduced NeuroExplorer, an ultra-high-performance brain dedicated PET/CT. This groundbreaking product was developed in collaboration with United Imaging Healthcare's U.S. subsidiary, Yale University, and the University of California, Davis.
As of June 30th, 2023, the company's global client base spans over 60 countries and regions, reflecting a steadfast commitment to international market growth. H1 2023 witnessed the company's overseas main business revenue surge by 32.29%, reaching 0.72 billion CNY. The deployment of the company's advanced equipment has provided a canvas for innovative clinical applications and scientific research across medical institutions worldwide, enhancing United Imaging Healthcare's competitive stance in regions such as North America and Europe.
United Imaging Healthcare's management emphasized that these robust half-year results underscore their ongoing commitment to market exploration and meticulous operational management, which collectively contribute to the company's noteworthy achievements.