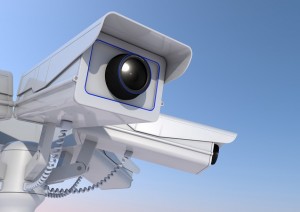 According to MarketsandMarkets research report "Video Surveillance Market by Offering (Hardware (Camera, Storage Device, Monitor), Software (Video Analytics, VMS), Service (VSaaS)), System (IP, Analog), Vertical, and Geography - Global Forecast to 2026, The video surveillance market is projected to grow from USD 42.9 billion in 2021 to USD 69.1 billion by 2026; it is expected to grow at a CAGR of 10.0% during the forecast period. Intelligent video surveillance systems are now becoming essential for upholding security and safety as well as identifying trends and patterns. Artificial intelligence is being utilized in intelligent video surveillance system software. These programs help to analyze the audio and images from the video cameras to recognize humans, vehicles, objects, and various events. Governments in various countries have mandated the implementation of surveillance systems for the protection of public places and critical infrastructure owing to the increasing focus on security issues. There is also an increased awareness of the benefits of video surveillance.
Major vendors in the video surveillance market include:
Hikvision (China),

Dahua Technology (China),

Axis Communications (Sweden),

Bosch Security and Safety Systems (Germany),

Hanwha Techwin (South Korea),

Avigilon (Canada),

Teledyne FLIR (US),

Honeywell International; (US),

Panasonic i-PRO Sensing Solutions (Japan),

Pelco (US),

Uniview (China),

Agent Video Intelligence (US),

CP PLUS (India),

Genetec (Canada), and Ivideon (US).
Camera segment to account for the largest share of the video surveillance hardware market in 2021
The video surveillance hardware market for cameras is expected to hold the largest share during the forecast period. Cameras are the most expensive hardware component in a video surveillance system. Cameras are also deployed in larger numbers compared to other hardware components. For instance, a system may consist of 10 IP cameras connected to a single network video recorder (NVR). The yearly fall in the prices of surveillance cameras has also resulted in the increased adoption worldwide, which, in turn, has created significant demand for storage solutions. The high demand for storage devices can also be attributed to the greater adoption of IP cameras. IP cameras in general record videos at higher resolutions and framerate. Some cameras simultaneously record sound alongside video. These factors have increased the storage requirements and hence storage devices are expected to grow at the highest CAGR during the forecast period.
IP video surveillance systems to dominate the video surveillance market during the forecast period
The IP video surveillance processes videos using various video formats. These include H.265 (also known as high efficiency video coding), H264, MJPEG, and MPEG4. Although the initial cost of IP video surveillance systems is higher, the total cost of ownership (TCO) over time is less compared to analog video surveillance systems. A user can also combine camera models and other surveillance components from different manufacturers in IP-based systems. IP video surveillance systems are digitized versions of analog video surveillance systems; they can send and receive data over an IP network, such as local area network (LAN), radio frequency (RF), or Wi-Fi network. Hikvision (China), and Dahua Technology (China), Axis Communications (Sweden), and Bosch Security and Safety Systems (Germany) are among the major players providing IP video surveillance systems.