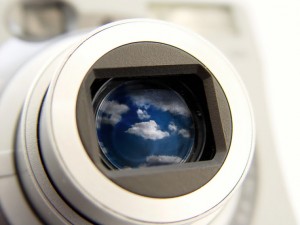 The Association for Advancing Automation (A3) today announced four events to promote the use of vision and imaging technologies, including the return of The Vision Show in 2022, the premier North American vision industry trade show and conference.
These events – three virtual conferences and the in-person trade show – are essential to helping companies solve challenges in manufacturing, logistics, food & beverage, life sciences, medical, and a wide range of other industries. Vision and imaging suppliers and integrators represent a significant portion of A3's 1,100+ member companies. These new events are critical to helping satisfy the growing demand for practical, real-world machine vision solutions, according to the trade group's president, Jeff Burnstein.
"Companies in just about every industry are using vision and imaging technologies to improve product quality, boost productivity, and more effectively control their processes," Burstein said. "In an increasingly automated world filled with connected and smart machines, the role of vision and imaging technologies will continue to expand."
To meet that growing demand, A3 announced the following events:
CVP Basic Virtual Training, May 10-14, 2021: A3 will unveil its new, updated courses for its industry-leading training program for people looking to become Certified Vision Professionals at the Basic Level. Top industry experts will teach these courses live in a virtual setting and be available to answer questions and interact with students. Participants will also have the option to take the online exam to earn their certification.
CVP Advanced Virtual Training, May 17-21, 2021: A3 is launching updated courses for the Certified Vision Professionals at the Advanced Level, including a new class on Machine Vision. These courses will also be presented live in a virtual setting by leading vision experts. Participants will also have the option to take the online exam to earn certification at the end of the week.
Vision Week, June 8-10, 2021: This live, virtual conference and product showcase will offer three days of keynotes, roundtables, and sessions featuring industry leaders that provide insights into the latest industry trends, technology solutions, and standards.
The Vision Show, October 11-13, 2022, Hynes Convention Center, Boston, Massachusetts – North America's leading trade show and conference returns – with exhibits of the latest products, opportunities to meet leading companies, and educational sessions taught by top industry experts. In addition to vision and imaging, highlighted technologies will include robotics and artificial intelligence.
Information about participating in each of these events and sponsorship opportunities can be found at www.visiononline.org.
Vision & Imaging technologies will also be discussed during A3's upcoming Automate Forward virtual trade show and conference, March 22-26, 2021. Featuring 200+ exhibitors and 80+ speakers, the event will provide a comprehensive look at the latest business and technology trends in robotics, AI, vision & imaging, motion control, and related automation sectors. Andrew Ng, Founder & CEO of Landing AI, will be one of the keynoters discussing the latest advances in vision.