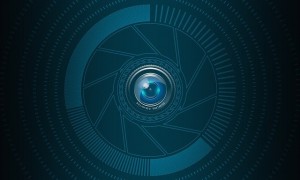 Growing demand for defense applications is driving growth in infra-red thermal imaging and modules, while public safety applications are creating a healthy market for broad range of vision systems. At the same time, there is strong growth in both video surveillance and satellite imaging, driving the demand for high-end video cameras, optics, sensors, and more.
Defense
According to the Thermal Imaging and Sensing 2021 report from Yole, demand from defense applications is driving the infra-red thermal imaging camera market and it is expected to reach $8,761 million in 2026 with a 7.2% CAGR through 2026. Thermal imaging and sensing is used in surveillance applications. Soldiers are increasingly using high-tech equipment such as nigh vision goggles or thermal imagers from companies such as InfiRay, Teledyne FLIE, Seek Thermal and others.
Public safety and security
Security breaches, cyberattacks and identity fraud have given rise to the public safety and security market, forecast to see more than 10.6% growth through 2026, to reach the revenue of $713,459 million in that time period, according to a recent report by Fairfield Market Research. While imaging devices will continue to serve this market, there is a growing need in the area of data analytics, as today's Internet-of-things devices tend generate vast quantities of information that is critical to developing actionable insights to protect critical infrastructure from attacks.
Some of the significant players named in the report include: Cisco Systems, NEC Technologies India Private Limited, IBM, Thales Group, AGT Group GmbH, Honeywell International Inc., Nokia, Huawei Technologies Co., Motorola Solutions, and General Dynamics Corporation.
Video surveillance
Intelligent video surveillance systems are important for upholding security and safety as well as identifying trends and patterns, according to "Video Surveillance Market by Offering", a recent report from MarketsandMarkets. The report projects that the video surveillance market will grow from $2.9 billion in 2021 to $69.1 billion by 2026 or at 10% CAGR through the forecast period.
This market is being driven in part by government mandates in many cities and countries for the implementation of surveillance systems for the protection of public places and critical infrastructure owing to need for greater security. This market presents a key opportunity for artificial intelligence, which is used in software programs to help analyze the audio and images from video cameras to recognize humans, vehicles, objects, and various events. There are also opportunities for cameras, IP video systems, storage devices, monitors, video analytics, services (VSaaS), and more.
The report lists the following as major vendors: Hikvision (China), Dahua Technology (China), Axis Communications (Sweden), Bosch Security and Safety Systems (Germany), Hanwha Techwin (South Korea), Avigilon (Canada), Teledyne FLIR (US), Honeywell International (US), Panasonic i-PRO Sensing Solutions (Japan), Pelco (US), Uniview (China), Agent Video Intelligence (US), CP PLUS (India), Genetec (Canada), and Ivideon (US).
Satellite imaging
Satellite imaging is used for mapping, search and rescue operations, surveillance, defense applications and more. According to the global Commercial Satellite Imaging Market Report by Allied Market Research, the market generated $3.3 billion in 2021, and is estimated to reach $9.2 billion by 2031, forecasting a 11.3% CAGR from 2022 to 2031.
According to the report, the geospatial data acquisition and mapping segment accounted for the highest share in 2021, contributing to more than one-fourth of the total market share, and is estimated to continue its lead position during the forecast period. It is the defense and intelligence segment is that is projected to grow the fastest, for a projected 13.3% CAGR through 2031. Based on that rapid growth, it's not surprising that the government segment held the largest share in 2021, accounting for more than one-fifth of the global commercial satellite imaging market. The report lists leading players as BlackSky, Galileo Group, Inc., European Space Imaging, L3Harris Technologies, Inc., ImageSat, Planet Labs Inc., Maxar Technologies Inc., SpaceKnow Inc., Airbus S.A.S., and Telespazio France.
Further opportunities
These are just some of the many opportunities for vision, imaging, optics and other light-based technologies. Other areas include, for example, terahertz imaging for airport security, biometric technologies for scanning eyes, lidar for missile defense, miniaturized optics for drones, and more.