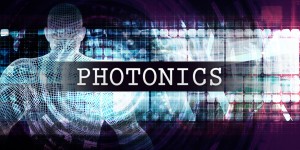 Photonics is a branch of physics that deals with the properties of photons, and therefore, the photonics market is made up of a multitude of separate, but related, markets all based on light technologies. The market is huge and growing—forecast to be approaching $800 billion by 2023. Its success is the result of the fact that light-based technologies play a critical role in almost every aspect of modern life: telecommunications, data storage, medical diagnostics, autonomous driving, green energy, agriculture, industry and more.
Looking at the photonics market as a whole, the lasers, detectors, sensors, & imaging devices product type segment is projected to grow at the highest rate of growth of all segments in the next few years, driven in part by the rise in smart manufacturing. In this article, we look at six strong segments of the photonics industry, and look at the drivers, growth and opportunity forecast for the near future.
Night vision
Night vision is used in security and surveillance, military, automotive and also in fire fighting applications. The technologies used include thermal imaging, image intensification as well as sensor fusion technology. Image intensification improves visibility from near to long-wave infrared. Sensor fusion technology produces an electronic format of the image so it can be transmitted to a central system for intelligence gathering and identification.
With the increased ease of use and lower costs, night vision is also used in many consumer applications such as home security and monitoring systems, wildlife cameras, and night photography.
According to a recent report released by Grand View Research, the night vision market is expected to grow at a CAGR of just over 8% through 2025. The market for night vision goggles is expected to grow at over 9% during the forecast period.
Key players include FLIR systems, Luna Optics, American Technologies Network Corporation, Harris and Yukon Advanced Optics.
For more details, read Night Vision Device Market to Grow 8.1% through 2025.
Photonic integrated circuits
Photonic integrated circuits (PICs) are devices that contain two or more photonic functions. They are commonly used in optical communication, quantum computing, lasers, biomedical devices and more. A significant driver of the market right now is the high demand for communications systems for the internet. Yet the challenge of power consumption and complexity of design may confine the expansion of the market, while also opening opportunities for the development of new or more advanced technologies.
In the raw material segment, indium-phosphide retains the greatest market share, while the silica-on-silicon segment is growing significantly.
Key players in the PIC market include Finisar, Te Connectivity, Hewlett-Packard, Neophotonics, Luxtera, Avago Technologies, JDS Uniphase, Alcatel-Lucent, Intel, Infinera and Agilent. In 2018, Lumentum acquired Oclaro for approximately $1.8 billion in equity. Combining the expertise of two of the industry leaders was expected to bring a multi-faceted player in fiber optic components, high-speed communication modules and 3D sensing.
For more on the photonic integrated circuit market read, Photonic Integrated Circuits Market to Reach $3.3 Million by 2027.
Laser diodes
Laser diodes are semiconductor devices that directly convert electrical energy into light. The market includes injection laser diode and optically pumped semiconductor laser, with injection laser diodes holding the greatest share of the market. Applications include industrial cutting and welding, fiber optic communication, barcode readers, laser pointers, optical reading/recording devices, laser printers, additive manufacturing, laser scanning, medical use, range finding, automotive headlights and autonomous applications including lidar. Industrial applications are the leading segment of the laser market. And while laser systems have been running in factories long before manufacturing was connected to and now controlled through the internet, lasers are now found at the heart of connected manufacturing or Industry 4.0. See Lasers and Industry 4.0.
Competitors in the broad field of laser diodes include Coherent, IPG Photonics, Eagleyard, Osram, Trumpf, Jenoptik, Toptica, Trioptics, Hamamatsu, Laser Components and Lumics.
For details on the global laser diode market, read Global Laser Diode Market to Grow Nearly 8% through 2024.
Non-destructive testing equipment
Non-destructive testing is the process of inspecting, testing or evaluating materials, components or assemblies for discontinuities or differences in characteristics without destroying the use of the part or the system, as defined by the American Society for Nondestructive testing.
A recently published report entitled Nondestructive Testing Equipment Market by Testing Method estimates that the nondestructive testing equipment market accounted for $2.38 billion in 2017 and is anticipated to reach $4.72 billion by 2025, registering a CAGR of 9.0% from 2017 to 2025.
A challenge in the market is the current lack of skilled professionals and the high cost of automated test equipment. On the other hand, increasing infrastructure development in emerging economies and use of advanced non-destructive test equipment offers immense growth opportunity in the industry, the report states.
Non-destructive testing is used in a variety of industries including automotive and transportation and energy and power. Automotive and transportation segment is expected to register the highest CAGR of 10.6% from 2017 to 2025, owing to rising demand and production of motor vehicles globally. Energy and power accounted for nearly one-third of the total market share in 2017 and will maintain its leadership status by 2025, mainly because of the increasing number of power plants and testing equipment. Non-destructive testing is also being used in the renewable energy sector, which is a growing field rich with new opportunity.
Key market players include Olympus Corporation, Intertek Group Plc, SGS SA, Teledyne Dalsa, Ashtead Technology, General Electric, Sonatest, Zetec, YXLON International, Mistras Group and Magnaflux Corporation.
For more on this market read Nondestructive Testing Equipment Market to Grow 9% through 2025.
Brain imaging
The need for brain imaging is on the rise as brain injuries and brain cancer rates rise, the aging population faces increasing risk of Alzheimer's, and growing interest in cognitive functioning and human behavior. Coinciding with the need for more imaging is the burgeoning of image technologies. The brain imaging systems market is forecast to be worth $7 billion by the end of 2029 or a CAGR of about 7%.
fMRI, fNIR and PET are leading light-based technologies in the brain imaging market. fMRI stands for functional magnetic resonance imaging, and it uses blood oxygenation level dependent (BOLD) contrast in its imaging process. PET stands for positron emission tomography, and it works by injecting a radioactive isotope, which flows to areas of the brain that are in heavy use. As the isotopes decay, a positron is released and it collides with an electron, sends gamma rays in opposite directions—the origin of which is determined by a PET scanner. fNIR stands for functional near-infrared spectroscopy, and, like fMRI, it is an imaging method that relies on BOLD contrast. It is less costly and more portable then fMRI, but is limited in the depth at which it can measure cortical activity.
Brain imaging systems are used in diagnostics as well as in surgeries. MRI-guided neurosurgical ablation is used in deep-brain stimulation as well as in laser ablation of tumor and lesions. This market is forecast to grow at a CAGR of 4.5% through 2026, and attain a total value of $5.6 billion. See MRI-guided Neurosurgical Ablation Market Worth $5.6 Billion by 2026.
Key market players include Koninklijke Philips N.V., General Electric, Canon Medical Systems Corporation, EB Neuro S.p.A., MinFound Medical Systems, Neurosoft, Medtronic, Nihon Kohden, Hitachi Medical, Elekta, and Siemens AG.
See Functional Brain Imaging Systems Market Worth $7 Billion by End of 2029.
Photonic sensors
The photonic sensor is a device that converts light into an electric signal. They're used in applications such as lidar, ladar, laser induced fluorescence, calorimetry, scintillation detection, spectroscopy, biological fluorescence detection, and more, which are used in industries such as solar and wind, autonomous vehicles, machine vision, optical networks, medical diagnostics and automated manufacturing.
As companies move toward Industry 4.0 and smart manufacturing, the use of photonic sensors will proliferate because of the need for connectivity, artificial intelligence and speed. Hamamatsu Photonics sees opportunity in this segment and is constructing a new factory to meet growing sales demand for its opto-semiconductor module products.
Key players in the market include Hamamatsu, Omron, STmicroelectronics, ON Semiconductor, Samsung, Sony Corporation, Keyence Corporation, Pepperl+Fuchs, Laser Components and Prime Photonics. See Photonic Sensors market to Grow at a CAGR of 14%.
For more on the overall photonics market, read Photonics Market Worth $780.5 Billion by 2023.
Written by Anne Fischer, Managing Editor, Novus Light Technologies Today