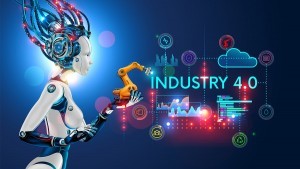 Cutting-edge laser-based technologies are a key component of Industry 4.0 systems and occupy an increasingly central role in the ongoing evolution of connected, agile and high-speed manufacturing processes.
Versatile technology
Industry 4.0 - also commonly known as the fourth industrial revolution, or the 'industrial internet' - is the name used to describe the ongoing process of automation and data exchange in advanced manufacturing systems. Although the term encompasses a large and growing number of tools and techniques, the majority of Industry 4.0 applications typically feature technologies including the Internet of Things (IoT) and cloud computing, as well as machine learning, cognitive computing and cyber-physical systems.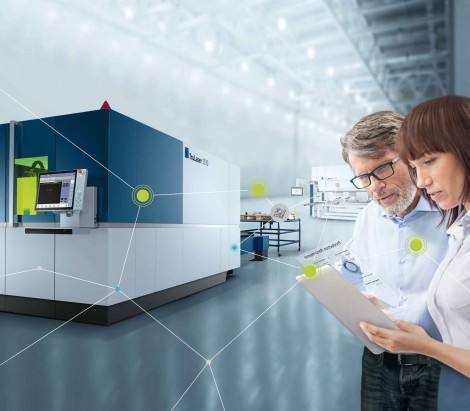 When talking about the rapid and exciting changes expected in next-generation manufacturing systems, most observers tend to wax lyrical about concepts such as data analysis, programmed algorithms, smart ultra-flexible part flow and connected machines. However, as Gerry Jones, National Sales Director at Trumpf Great Britain explains, the lightning-fast processes of digitalization envisaged in Industry 4.0 systems must also be accompanied by equally agile manufacturing technologies.
This demand means that companies are now crying out for a tool that offers the same fast, flexible and physically unconstrained benefits, which is where laser steps in.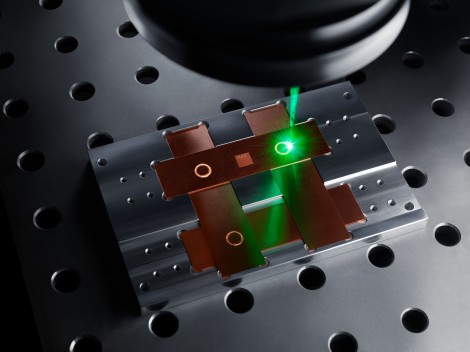 "After all, when it comes to laser machining, the only thing standing between data and form is a focused beam of light. Yet that light can do so much, from ablation and material deposition to drilling, cutting, joining, producing metallurgical changes and inducing intrinsic tension in glass, as well as roughening, smoothing and cleaning surfaces," says Jones.
"Lasers are on for just about anything. Laser systems were running in factories long before anyone was talking about connected manufacturing or Industry 4.0. Laser technology was digital right from the word go because it can only be controlled numerically − you could almost say that data-based manufacturing is in its DNA," he adds.
AI-Based system
One company that is pioneering the use of light technologies in next-generation production systems is the German outfit SICK, which is currently engaged in the manufacture of a range of innovative sensors at its Industry 4.0-ready digital facility in Freiburg.
Elsewhere, another interesting laser-based Industry 4.0 innovation, currently under development at Trumpf, is a novel technique designed to make electric motor manufacturing more efficient by replacing the time-consuming process of winding thick copper wire around the coils. Known as the 'hairpin' method, it uses a compressed-air pistol to fire a rectangular copper wire similar to a hairpin straight into each slot in the stator. A laser then welds the wires together, creating a coil. Traditional image processing algorithms determine the position of the hairpin to find exactly the right welding point for the laser - however, the quality of the welds can vary, and if a weld seam does not meet the pre-defined criteria, the motor has to be removed from the line.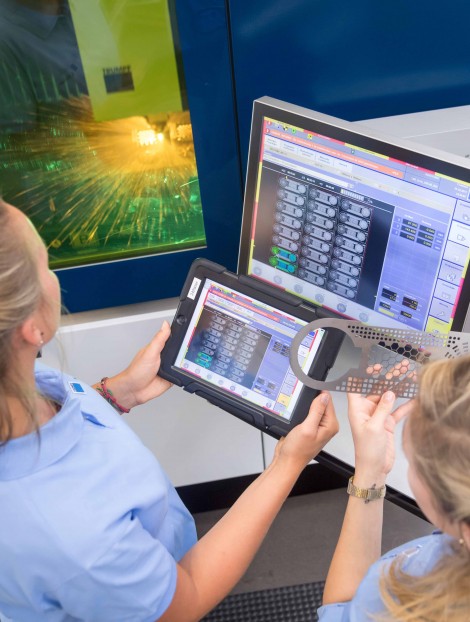 In an effort to overcome this limitation, Jones reveals that Trumpf's development department is currently training an artificial intelligence system to carry out this process autonomously. One method operators use to teach the AI is by highlighting images on a computer showing weld seams that fall inside and outside the pre-defined tolerance range. The AI learns from this process, creating rules that it can subsequently use to determine whether a weld seam falls within the required tolerances.
"If a seam fails to fulfil the defined criteria, the AI generates a corresponding notification. As well as ensuring consistently high weld seam quality, this AI solution dispenses with time-consuming manual work by eliminating the need for workers to check each weld individually," says Jones.
Laser World of Photonics
Trumpf staff will join representatives of laser companies from around the world at this years' Laser World of Photonics event in Munich, where they will join a host of exhibitors from more than 40 countries. Another company due to exhibit at the Munich event is the German high-end optical components supplier Sill Optics, which manufactures precision aspheric lens elements used in a wide range of laser-based Industry 4.0 applications. As Managing Director, Berndt Zingrebe, explains, the company's in-house production and development team is dedicated to catering to evolving customer demands - typically centering on cutting-edge applications and lenses capable of working efficiently with stronger laser beams.
"Our production organization is a step into Industry 4.0. Even the process instructions for each machine have to be carried out by experienced engineers and workers for a special setup," he says.
The event will also run a number of support program features, including application panels where delegates will be able to discuss a number of topics, ranging from the future of lasers in microelectronics, electro-mobility and additive manufacturing processes, as well as progress on Photonics 4.0 - and also keep abreast of the latest views on the role of laser technology in Industry 4.0 manufacturing systems.
For more on the convergence of photonics and Industry 4.0, read Photonics Convergence to Underpin Industry 4.0.
Written by Andrew Williams, Contributing Editor, Novus Light Technologies Today