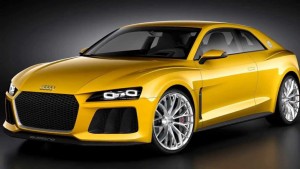 In 2018, only robotic vehicles could claim to possess in-car AI. The associated computing market, driven by computers equivalent to what is found in datacenters and associated with rather low volumes, brought the computing market to US$156 million in 2018. Over the next 10 years, with the development of robo-taxis and shuttles, this market will remain the main revenue generator for AI in automotive, with US$9 billion in total computing revenue expected in 2028, announces Yole Développement (Yole) in its latest software & computing report, Artificial Intelligence Computing for Automotive report.
In its new technology & market analysis, the market research and strategy consulting company proposes a comprehensive scenario for AI within the dynamics of the autonomous automotive market, and a deep understanding of the AI's impact on the semiconductor industry. This new report is offering a detailed description of the ecosystem with an impressive analysis of future technical trends and challenges. What is the status of AI for automotive applications? What are the related market drivers? Who are the players? How do they work together? Yole's analysts tell you the story of "autonomous battle".
In 2019, the first cars qualified as "ADAS level 3" will hit the road, and AI will enter ADAS level 2 cars, replacing conventional computer-vision algorithms.
"At Yole, we expect a US$63 million computing market for ADAS in 2019, reaching almost US$3.7 billion in 2028," announces Yohann Tschudi, PhD., Technology & Market Analyst at Yole. For infotainment, AI is already present in high-end BMW, Volvo, and Mercedes models as an option involving relatively low volumes. Also, embedded in-car computing remains quite inexpensive because the computing is done in the Cloud. However, as for the smart-home market, there is a willingness to bring intelligence to the Edge, implying the need to create powerful, more expensive computing. Yole foresees a fairly strong increase in infotainment computing revenue, rising from US$18 million in 2018 to US$768 million in 2028.
All AI-related computing is literally exploding, with total expected 2028 revenue increasing to almost US$14 billion at a 50% CAGR between 2018 and 2028.
"Artificial intelligence shortens the path to autonomy and brings the home into the car," comments Yohann Tschudi from Yole. "AI is slowly but surely invading more and more markets, and thus the daily movements of each one." On the autonomy side, two trends are moving in parallel:

• The classic OEM with the addition of functionalities including deep learning algorithms for object recognition that facilitate an increase in ADAS levels; and on the other hand, startups and tech giants offering services based on robotic vehicles, i.e. shuttles and robo-taxis. These different applications and systems have rapidly surrounded themselves with rich, diversified ecosystems, particularly in terms of sensors and computing. In the ADAS ecosystem, there are classic OEMs like GM, Ford, Toyota, BMW, Audi, and Mercedes, and new players such as Tesla and Nio. On the robotic vehicles side, tech giants including Google (Waymo), Uber, Yantex, Baidu, and Apple will offer the first robo-taxi services in targeted cities this year, surrounded by startups that also offer Maas (Mobility-as-a-service).
• Regarding robotic shuttle, bus, and commercial vehicle, we find an array of startups such as Navya, EasyMile, and Drive.ai offering transport services for people or goods in closed environments and at low-speed. Tier-1s like Continental are also investing in this promising market. Regarding the usual automotive market, we could expect the first level 2+ and level 3 ADAS cars (with AI-based autonomy) to arrive this year.
Computing has also grown enormously around major players like Intel and its Mobileye product, and NVIDIA with its Xavier GPU , which now includes units designed specifically for the calculation of deep-learning algorithms. Other solutions offered in dedicated products from Renesas, Xilinx, and Kalray also show much potential. The segmentation by activity with a special focus on the US area is described in the illustration.
AI enters the fray with speech and gesture recognition technologies. Smart-home giants Google and Amazon are now in cars with their well-known speech recognition solutions "Ok, Google!" and "Alexa", respectively. And Google goes even further by integrating its Android operating system. In terms of gesture recognition, Sony Softkinetic plays a central role with OEMs in developing these solutions.
On the computing side, the players are not much different from those in autonomous driving, because it is necessary to develop powerful, power-consuming, adapted solutions for these specific application types… A full description of this new software & computing report is available on i-micronews.com.
Last year the company Yole published a similar technology & market analysis focused on the consumer market segment: Hardware and Software for AI 2018 – Consumer focus report. Under this report, analysts detailed the three promising markets: smartphones, drones and systems included in smart homes such as cameras and VPAs , among others: based on Yole's assumptions and combining audio and imaging, AI hardware market could reach more than US$10 billion for embedded hardware and more than US$13 billion for stand-alone chips in 2023…
Yole's analysts are so building step by step a solid expertise dedicated to the software and computing part of the semiconductor world. Their aim is to provide a deep understanding of the complete sensors ecosystem including the intelligence part. By mixing software and hardware knowledge, analysts are offering an accurate and relevant vision of the industry and its evolution.
Key results will be presented by Yohann Tschudi at Embedded Vision Summit (Santa Clara – May 22 & 23) with a dedicated talk: "AI is moving to the edge – imaging today, audio tomorrow – what is the impact on the semiconductor industry".
This year, Yole is also organizing a dedicated Software & Computing for automotive webcast. During one hour, experts will detail the latest technical challenges and highlight the business opportunities. Feel free to contact Camille Veyrier for further information about this online event.