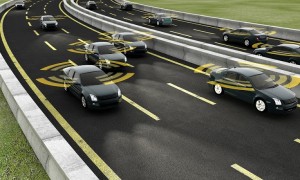 TriLumina, a provider of solid-state, back-emitting, low-cost VCSEL illumination modules for lidar and 3D sensing, will be demonstrating 3D lidar and 3D sensing solutions featuring its technology at CES 2018, 9–12 January 2018 in Las Vegas, Nevada (US).
At CES 2018, TriLumina will demonstrate multiple use cases for its 940-nm VCSEL illumination modules, including a novel solid-state 3D lidar system powered by its illumination modules, which will be showcased at the company's suite at the Westgate Hotel as well as in the Leddar Ecosystem Pavilion.
These advanced lidar systems on display will demonstrate the integration of TriLumina's illumination technology in LeddarTech's 3D lidar platforms. These optimized lidar reference designs, which leverage Leddar patented digital signal processing algorithms, accelerate the path to mass-market deployment of ADAS and autonomous driving applications by rapidly providing the reliable, high-performance, low-cost solid-state lidar solutions required by automotive OEMs.
Illumination modules for 3D sensing
TriLumina's new illumination modules for 3D sensing will also be on display in their suite at the Westgate hotel. With their patented, high-density VCSEL arrays, low-cost, high-performance illumination for myriad use cases in 3D sensing can be realized. The patented monolithic microlenses significantly reduce the size and cost for consumer and industrial applications. The TriLumina illumination modules can be used in time-of-flight, flash or structured-light applications.