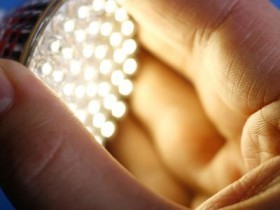 The transition to LED lighting is the next large paradigm shift in the power and electrical sectors. Dr. James Brodrick. LED expert with the US Department of Energy, appears in this video to discuss the advantages of LED lighting. He argues that it is superior to traditional lighting, both economically and in terms of its outstanding comparative durability.
This video explains how the DoE provides easy access to reviews of LED products on the market, as well as information about successful, real-world uses and projects with LED lighting. LED will be the lighting source of the future, and this edition of ElectricTV.net shows why.
The video is a feature of Industrial Info Resources (IIR), a provider of global market intelligence specializing in the industrial process, heavy manufacturing and energy markets.