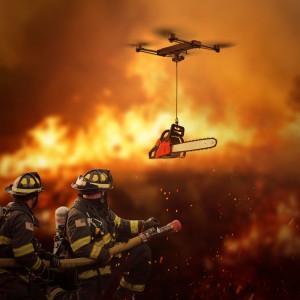 Draganfly Inc., a drone specialist and systems developer announced that it has been granted the Transport Canada Special Flight Operations Certificate (SFOC) for Beyond Visual Line of Sight (BVLOS) and operations above 400 feet as part of its ongoing commitment to support wildfire suppression.
This authorization grants the ability to cover extensive regions and rapidly deploy drones, crucial in providing essential data and facilitating early identification. These drones' real-time information will help firefighters identify and manage hotspots while ensuring communities remain safe.
Draganfly has over 24 years of experience manufacturing drones and providing services for public safety in North America. Draganfly is a technology, services and manufacturing solutions provider that works with industry and public agencies to help protect life, mitigate risk, and reduce liability.
Draganfly Inc. is the creator of quality, cutting-edge drone solutions, software, and AI systems that revolutionize how organizations can do business and service their stakeholders. Recognized as being at the forefront of technology for over 24 years, Draganfly is an award-winning industry leader serving the public safety, agriculture, industrial inspections, security, mapping, and surveying markets.