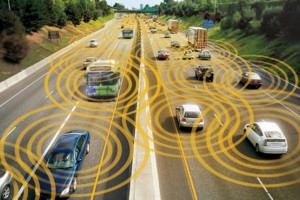 Embedded vision is a term that has been used for decades. According to the Embedded Vision Alliance, embedded vision refers to the practical use of computer vision in machines that understand their environment through visual means. While the term is not new, the proliferation of embedded vision outside of the manufacturing sector is. Many applications of embedded vision are used in everyday lives. These applications are pushing the boundaries of vision technology, which in turn will benefit traditional applications in industry.
Computer vision is the use of digital processing and intelligent algorithms to understand significance from images or video. It has been a research field over the past years, but today because of rise of powerful, low-cost, and energy efficient processors, it has become possible to include computer vision capabilities into embedded systems, mobile devices, PCs, and the cloud. Over the next few years, there will be a rapid spread of embedded vision technology into many systems. Vision in automotive, security, sports, medical, social and other applications is driving technical advances and innovations that will continue to expand adoption. Each of these industries use embedded vision in many different ways including, smart sensors, medical devices like CT, MRI, mammography, automotive safety, video content analysis, gaming consoles and many more.
Creating an embedded vision solution
Embedded Vision solutions are used in a variety of applications and are configured to many types of systems and sensors to be of proper use to the specified application. Components like sensor type, color checking, cameras and others are to be considered wisely. Many different products are brought together to create the ideal embedded vision for the specific application.
Some core technologies that are used to make an embedded vision solution are sensing, processing and software. Within sensing, processing and software, there are a wide range of technical innovations that meet the needs of developers, integrators and users alike. When choosing a solution there are three options to consider: full custom, which contains the lowest deployment cost for high volume but has the highest implementation costs, semi-custom which has a modest deployment cost but a high cost of ownership and off-the-shelf which is the fastest to implement but has a higher runtime cost. When considering 'off-the-shelf' products, you will find that the suppliers like to classify products into two groups, point solutions, which is processing distributed across multiple products each with local decision-making and multi-point solutions, where processing for multiple inspection points is centralized.
Embedded vision creates two options within processing: distributed and centralized. Distributed processing is easier to integrate, set up, and maintain when you have many different inspection points. Centralized processing offers more flexibility, higher performance and cost savings for multi-camera configurations.
Vision sensors
Vision sensors offer select functionality at a low price. The form, fit and function of these devices may differ from supplier to supplier, but they all come with a high level of integration and easy-to-use software interfaces. Depending on the make and model, a vision sensor can be purchased with choice of optics, lighting and inspection software. Vision sensors can be categorized into two application groups, error proofing – for verification of parts and assemblies, where sensors perform simple measurements, sorting and color checking; and identification, which enables product verification and tracking. Vision sensors are a good fit for many applications and can offer price parity with multi-camera systems. Often, users overlook these products for perceived lack of capabilities, but that can be an expensive mistake to make.
Smart cameras and vision systems
Smart cameras, also called vision systems, offer the next step in performance and flexibility, without compromising ease-of-use. These systems tend to offer higher resolution, better optics and greater software capabilities. Lights are generally excluded as these products tackle more sophisticated tasks that require better lighting. Smart cameras extend the application reach of vision sensors. In addition to having more choice when it comes to sensor resolution, smart cameras offer enhanced flexibility by virtue of the software capabilities they provide. Smart cameras deliver higher performance, both in processing capabilities and tools that make them more suitable for a range of applications.
Profile sensors
Unlike vision sensors that work on a two-dimensional XY image, profile sensors work on a two-dimensional XZ image. The image represents the profile of a laser line projected on an object. The sensor extracts height and shape measurements from the profile. Line profile sensors are pre-calibrated for a defined working distance, but have some range variability that affects the X dimension. These devices can measure with high accuracy in the micron range, typically 5-20 microns for a good sensor. The X dimension is based on the resolution of the integrated sensor, which typically ranges from 640-2048 pixels. Profile sensors are easy to setup and provide targeted functionality; however, their cost is quite high.
2D and 3D line profile sensors
Typical applications for line profile sensors include two modes of operations, measurements based on a single line profile – for example the gap between two surfaces and measurements based on a surface formed by acquiring a series of profiles – for example inspecting porosity (holes) of a weld. Scanned images may use 2D tools to do inspection. Unlike 2D vision sensors, line profile sensors are not dependent on light, image contrast or color to perform accurate and repeatable measurements.
3D vision line profile sensors offer complementary vision solutions that have a standalone solution for "point profile inspection", including a targeted tool set for measurement and inspection. Applicable for many industries like vision-guided robots to high precision manufacturing, 3D vision line profile sensors are easy to use, easily maintained and integration-friendly.
Multi-point solutions
Multi-point solutions are user configurable vision systems where the user can select from a wide range of cameras and technologies to suit any application. Because these systems are aligned with PC technology, a system developer can achieve excellent cost savings by selecting off-the-shelf components and choosing from a wide range of cameras. These systems can take advantage of higher performance and lots of memory. This often makes them more suitable for taking on complex tasks. Consider a performance vision system at a reasonable cost without compromising ease-of-use.
User configured vision systems offer performance and flexibility for multi-camera inspection, which has typical characteristics of flexible sensor interfacing, performance, application setup and designed to be factory ready.
PC-based systems
Conversation about embedded vision indicates that PC-based vision systems are on the way out, but quite the contrary. In fact, PC-based vision systems are in widespread use for good reason. Selecting PC-based vision systems come with benefits that include camera flexibility, performance, usability and memory/storage.
Supplier locked systems
Another type of multi-camera vision system is called a "supplier locked" system. These systems offer performance and flexibility, but only support products (i.e. cameras and software) that are manufactured by the supplier. Some advantages of these systems are: less configuration for the user, better overall system performance – optimized for supplier products, closed to unauthorized access and third-party software and not visible as a "Windows" machine.
Software
In choosing a vision solution, consider software requirements. Choosing a software solution that only partially addresses these points can prove costly. Additionally, the integration is as important as software requirements, ensure the operating environment, robust inspection, factory communication, run time requirements, system expansion, and ownership costs are discussed.
Selecting the product that suits the application
In conclusion, embedded vision is in use universally. Embedded technologies and solutions are widely available for industry development and/or deployment. Consider the pros and cons of making your own embedded vision solution versus buying an off-the-shelf solution. Vision sensors and smart cameras offer "distributed processing" where each node performs an inspection. Vision sensors and smart cameras are generally easier to setup, integrate and maintain. Smart Cameras offer "centralized processing", where multiple cameras combine to perform an inspection. PC-based systems are familiar, offer higher performance and more flexibility. Supplier locked systems offer optimized performance, but less flexible capabilities. Select the product that best suits the application and user requirements or work with a systems integrator to select vision system which will match the capabilities required.
Bruno Menard is a Software Program Manager for the Smart Products Division at Teledyne DALSA