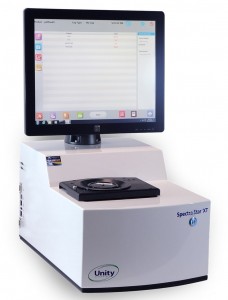 KPM Analytics is highlighting their state-of-the-art NIR (near infrared) analyzers to the snack food industry at this year's SNAXPO, August 22–24 in Charlotte, N.C. KPM's Process Sensors and Unity Scientific brands are showcasing their time- and cost-saving solutions for the measurement and control of moisture, oil/fat, protein, sugar, and other parameters in snack food production at booth #1313.
Many of the largest snack food producers in the world use NIR technology to help reduce over-formulation of costly ingredients, which ensures quality and optimum taste levels. Also, because moisture content impacts product texture and shelf life, and oil/fat can impact flavor and calories, these instruments allow food manufacturers to monitor and control both simultaneously, ultimately influencing product quality, brand integrity, and customer loyalty.
With both online and at-line solutions for the snack food segment, KPM Analytic's Process Sensors brand will exhibit two analyzers—the MCT466-SF and QuikCheck. The MCT466-SF is an industry-leading online analyzer with a stainless steel, IP67-rated sealed enclosure to easily withstand harsh environments. The QuikCheck at-line and lab analyzer is ideal for reliable analysis of grab samples, providing results in less than 10 seconds.
Additionally, KPM Analytics will have staff on booth to discuss their at-line and over-line vision inspection systems for use in snack food production. These systems utilize a series of high-speed cameras and imaging software to detect and measure objects for shape, color, composite, and several other parameters at full-line speeds.
KPM's Unity Scientific brand will have experts on hand at SNAXPO to demonstrate the SpectraStar XT Series Analyzer, used to measure moisture, fat, seasoning, protein, total sugar, and other properties – providing accurate and easily-repeatable results in just 30 seconds. With the best performance in the industry, the XT is a robust, easy-to-use NIR analyzer for both laboratory and at-line environments. The SpectraStar XT Series is ready to use with special configurations and calibrations for quick and reliable analysis of incoming ingredients and in-process samples.