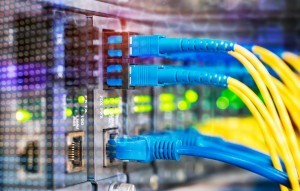 NeoPhotonics Corporation, a developer manufacturer of silicon photonics and advanced hybrid photonic integrated circuit-based lasers, modules and subsystems for bandwidth-intensive, high speed communications networks, today announced that it has launched the NeoPhotonics Podcast to augment its highly successful blog, where scientists and technical leaders from NeoPhotonics discuss insights and best practices for communications and lasers.
Podcast episodes currently available include:
"Increasing Data Throughput with the Super C-Band", featuring Ferris Lipscomb, PhD and VP of Marketing;
"Data Center Connectivity: Why is 400ZR important?", with Marc Stiller, VP of Lineside Product Management;
"Increasing Fiber Capacity with Coherent Detection and Spectrum Expansion", featuring Winston Way, PhD and Chief Technical Officer;
"Linewidth as a Critical Parameter for Coherent Communications Systems", again with Winston Way, PhD and Chief Technical Officer; and
"Sensing with Coherent Light and LiDAR", featuring Ergun Canoglu, PhD and Director of Sensor Products.
Additional episodes will be posted periodically by NeoPhotonics thought leaders on topics of interest to the fiber optics and communications industries.
NeoPhotonics Podcast is currently available on the Apple Podcasts, Stitcher and Google Podcasts.