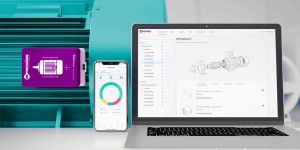 The Internet of Things (IoT) is helping industries around the world become more efficient, with managed and scalable digital solutions. Through artificial intelligence, the Industrial Internet of Things (IIoT) connects machines and devices in many sectors such as manufacturing, hydropower, and oil and gas. While factories have been measuring and tracking equipment performance metrics for years, what's different about IIoT is the mass use of smart sensors as well as the adoption of wireless networking options and the rise of data analysis applications. It is now possible to obtain reliable information quickly on the operations manager's dashboard. All this generates benefits for manufacturing companies that are adopting Industry 4.0 initiatives, such as improvements in scalability, flexibility, security and ease of management.
Additionally, the data generated is extremely valuable for condition monitoring and predictive maintenance to improve the overall operations. Effective predictive maintenance in an industrial environment requires sensors on the machines, but additionally provides a communication protocol/gateway, repository and database, as well as predictive analysis tools using artificial intelligence.
Smart Motor Sensor in Industry 4.0
The ADI OtoSense Smart Motor Sensor (SMS) is a complete AI-based turnkey hardware and software predictive maintenance solution for electric motors. It uses ADI's best-in-class sensors, measurement techniques and algorithms to provide meaningful, actionable insights via measurement of multi-axis vibration, magnetic field and temperature conditions of the motor. ADI OtoSense SMS solution combines real-time data from Smart Motor Sensors with AI-driven machine learning cloud-based analytics, providing unparalleled insight into assets' operating conditions and maintenance needs. ADI OtoSense SMS enables 24/7 condition monitoring of low-voltage electric motors ranging from 0.37KW to 500kW.
The SMS detects anomalies in equipment operation and enables optimized maintenance cycles to minimize unplanned downtime. Thanks to proprietary ADI OtoSense SMS predictive maintenance analytics, it is possible to identify and remediate faults before they affect motor operation. ADI OtoSense SMS performs diagnostics while trained AI models turn data into actionable insights.
The ADI OtoSense SMS is non-intrusive and can be affixed to motors that are currently in use, avoiding downtime. After an ADI OtoSense™ SMS device is attached to a motor, the device begins transmitting data from its on-board sensors to the ADI OtoSense Cloud. Once the learning phase has finished, the ADI OtoSense™ Cloud platform compares incoming sensor data to the baseline model to detect motor performance anomalies and generate alerts about impending motor issues.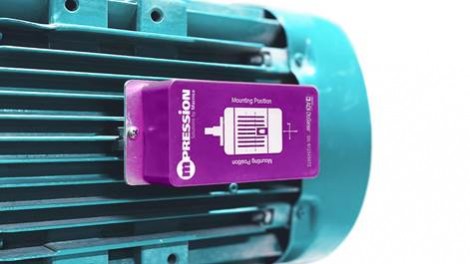 This analysis provides a clear view of the motor's state, performing optimized diagnostics for each individual unit. A unique model is created for each motor to provide a complete diagnosis, and determine severity so maintenance teams can take appropriate action. Status updates regarding key motor attributes as well as raw and processed sensor data are available via the ADI OtoSense™ SMS Cloud dashboard, the ADI OtoSense SMS mobile application, and the ADI OtoSense™ SMS API.
In addition, one of the unique features of the ADI OtoSense SMS is its ability to measure the magnetic flux on the surface of motor frame, which most sensors available on the market today do not do. With use of the magnetic field measurement data the ADI OtoSense SMS system can detect the electrical failures of the motor.
By adopting the ADI OtoSense SMS solution, companies can take preventive measures to avoid unscheduled downtime and minimize the risks of financial and raw material losses.
Motor runtime-optimization during ice cream manufacturing
Nissei, a leading Japanese ice cream manufacturer, produces the ingredients for ice cream, including the mix, scoops, toppings and waffles, and manufactures the special freezers needed to store the product. According to Nissei production manager Yoshiro Murakami, emulsification is a critical process in the production of an ice cream mix. If a problem occurs with the homogenizer, emulsification becomes impossible, and product quality cannot be properly maintained. "This has a significant negative impact on production costs and labor, and raw material is wasted," Yoshiro said.
To ensure that production machines are working in compliance with the standards required by the food industry, Nissei uses ADI OtoSense SMS. With ADI OtoSesne SMS, predictive maintenance of the homogenizers in the ice cream factory is carried out, and, Nissei's maintenance and equipment renewal planning can be implemented and negotiated from a reliable database. "In the future, we plan to optimize the maintenance frequency, which will further reduce costs," Yoshiro pointed out.
More information about the ADI OtoSense SMS is available through its European distributor Macnica ATD Europe who also offers the sensor under its own Mpression brand.
Written by Andreas Breyer, European Editor, Novus Light Technologies Today