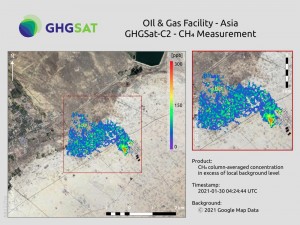 The solutions made possible by photonic technologies are wide ranging and affect nearly every aspect of our lives. Here we look at four examples that show photonic technologies seeking to solve problems or potential threats. Drones using artificial intelligence and knowledge-extraction techniques detect landmines; photovoltaic solutions are the basis of a university-level competition; high-power, ultra-short pulses lasers make sheet metal grease-repellent; and optical sensors take off on the SpaceX rocket to detect the source of harmful greenhouse gas emissions.
Drones detect landmines
Every day approximately 10 people around the world are killed or injured by a landmine, amounting to -res 4000 people per year. With an estimated 60-110 million landmines still in the ground right now, landmines are a real threat, according to the United Nations, Office for Disarmament Affairs.
Draganfly Inc., a drone specialist, has been field testing the EagleEye land mine detection solution with Windfall Geotek. Windfall Geotek is a mining services company that specializes in the use of artificial intelligence (AI) and advanced knowledge-extraction techniques.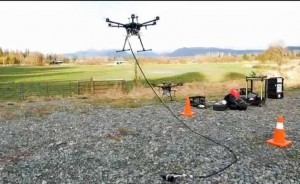 "Since 2020, Draganfly has invested in new capabilities in drone-based magnetometer technology and other remote sensing equipment," commented Dinesh Kandanchatha, Chairman of Windfall Geotek. "The depth of the Draganfly engineering team, drone services group, and expert advisory in public safety was instrumental to get us to these first tests."
"Windfall Geotek is the industry leader in AI-based digital exploration for mining. We now have the right mixture of equipment and data to move to the commercialization of an advanced AI-based platform to help solve the global problem of landmines," said Cameron Chell, CEO of Draganfly.
"For years our foundation has support organizations removing land mines, this type of technology and innovation by Draganfly and Windfall is exactly what is needed to solve this global challenge on a massive scale," said Admiral Hayward, former head of the US Navy and member of the Joint Chiefs of Staff.
Read more in "Advance Testing of Drone-Based AI Solution for Landmine Detection".
College students compete in sustainability
The US Department of Energy Solar Decathlon is a competition where teams from colleges around the world design and build homes powered solely by the sun. The first Solar Decathlon was held in 2002, and has been a biannual event since that debut.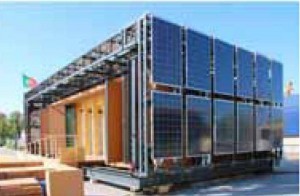 To take part in the Solar Decathlon, college, university and other post-secondary educational institutions submit proposals for their solar home, which are reviewed, scored and ranked. The homes may not exceed 1000 square feet, but must be at least 600 square feet and the estimated construction costs cannot exceed a certain cap. The winner is chosen based on the home that shows design excellence and consumer appeal along with affordability, optimal energy production and maximum efficiency. Once chosen, the team gets to work constructing the home at its own local site. In past competitions, part of the challenge was that the team would have to disassemble the home and transport it to the site of the competition, which has been held in Washington, DC, California and Colorado. However, last year's competition was postponed, and the rescheduled 2020 Build Challenge and 2021 Design Challenge competition events will take place virtually, from Thursday, April 15 to Sunday, April 18, 2021. This virtual event will feature dynamic team presentations, interactive sessions, and networking opportunities for all collegiate teams in the United States and around the world.
"While we will miss celebrating the excitement and passion in person, we want to ensure the teams are still given an opportunity to complete this unparalleled and valuable experience," said Holly Jamesen Carr, director of Solar Decathlon for the Building Technologies Office. "We have seen how this competition has positively impacted the trajectory of many careers and elevated the importance of building efficiency."
Read more in "Solar Decathlon Build and Design Challenges to Go Virtual"
Grease removal with lasers
While cleaning your oven is not a huge problem, a new high-power laser system could make everything from home appliances to sewer systems grease-repellant. A new high-power laser system is being developed to put 'self-cleaning', grease-repellent and antibacterial properties into sheet metal. LAMpAS, a European photonics consortium behind the laser system has teamed with Bosch to create fluid-repellent inside of appliance.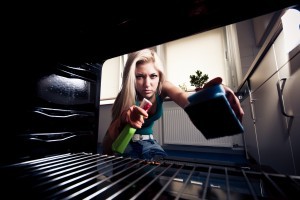 The laser process has applications far beyond kitchen appliances. LAMpAS project coordinator Prof. Dr Andrés Fabian Lasagni said: "We are targeting related use cases: medical surfaces in hospitals, like stainless steel antibacterial surfaces; packaging machines in the pharma industry that need to be disinfected; machines in the food processing sector that need be continually cleaned and where hygiene is paramount."
The metal surfaces are textured using industrial photonics devices: high-power, ultrashort-pulsed lasers are used in combination with high-performance scanning heads by utilizing an innovative beam delivery method enabling movements of up to 100 m/s. The Laser Technology Leader in the European Photonics Industry Consortium (EPIC) Dr Francesca Moglia said, "The treatment of surfaces with special laser radiation and beam transport systems to improve their antibacterial properties opens up new frontiers in applications. LAMpAS is using high-power ultrashort-pulsed lasers to create a rough micro-topography on sheet metal that will cause liquids to 'glide' across the surface, thus, reducing the formation of a biofilm."
Read more in "Laser System to Create Grease-Repellent Metal Surfaces"
Optical sensor pinpoints the source of greenhouse gas emissions
An optical sensor supplied by ABB will be flown into space about the SpaceX rocket to be launched aboard the GHGSat satellite. Its mission is to map methane emissions from space at a resolution that is 100 times higher than any other sensor. With greater granularity, for the first time the sensor can now identify the source of emissions.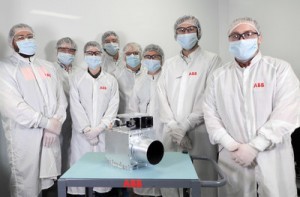 Certainly this is not the first time optical sensors have been used in environmental monitoring. ABB has been sending optical sensors to space for years. For example, weather agencies across the world base their predictions on ABB equipment onboard the NOAA satellites, saving lives with timely and accurate weather forecasts.
GHGSat announced the constellation contract award with ABB in October 2020, with first deliveries in 2021. The unit launched by SpaceX was a single unit procured by GHGSat from ABB two years ago ahead of a selection for the constellation.
Read more in "ABB Optical Sensor on SpaceX Rocket to Detect Greenhouse Gas"