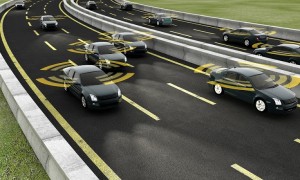 There's no doubt that technology innovation is disrupting the automotive industry. The concept of turning cars into robots that provide the ultimate convenience on the road, while dramatically improving safety, is appealing and exciting. The merging of lidar (light ranging and detection) technology into a specialized sensor suite within autonomous vehicles (AVs) promises to make cars more intelligent. Lidar has already proven its accuracy and reliability across several hundreds of thousands of implementations in consumer electronics applications for 3D depth sensing over the past several years. The current designs for lidar systems are bulky and unattractive, sitting on top of the car for access to a 360-degree view. The trunks of these cars are also filled with computers that aren't practical for everyday use. The challenge is to meet a suitable cost/performance balance. Current systems are signal starved, where not enough light makes it back to the sensor to enable long distance sensing. Making the systems smaller and less costly is an even bigger challenge.
Bandpass filters, beam splitters and windows are critically important to the overall signal-to-noise ratio of lidar systems. Photon starved systems require the best possible optics to enable sensing over long distances, 100m+ and in adverse light conditions, fog, rain, snow, etc. Every lost photon has a negative impact on system performance. From an optical perspective the main challenges that lidar systems are facing are related to signal-to noise-ratio:
Bright light can lead to increased noise
Rain/fog/snow can lead to decreased signal
Both detractors lead to reduced signal-to-noise ratio, which impacts the distance a lidar system can reliably – and with acceptable resolution – detect and identify an object. It is imperative to start with the highest performance components that establish the best signal to noise ratio.
Automotive durability requirements
Another critical attribute of optical components for lidar systems is their compliance with automotive durability requirements. Temperature, humidity, vibrations, and UV radiation all combine to create a very challenging environment. This is especially true for exterior sensor windows. The windows are the interface between the lidar system and the exterior.
Typical components differ depending on lidar approach deployed. The list below is meant to show examples of components that can be included:
Tx side (projection module)
Light source
Diffuser
Beam steering optics
Beam splitters
Common external window
Rx side (camera module)
Common external window
Lenses
Bandpass filter
Beam splitters
Sensor
Optical components development focuses on creating a suitable interface between the lidar system and the exterior. Creating a "window" turns out to be very difficult. System developers initially tend to underestimate the optical challenges. The developers try to use inexpensive plastic windows or place the systems inside headlight assemblies or behind windshields. None of these approaches is inherently suitable for a high-performance laser based optical system. VIAVI Solutions has a product development program for sensor windows. The stated goal of the program is to create windows that are:
Scratch resistant
Hydrophobic
Oleophobic
Opaque in the visual range
Feature high transmission in NIR over a wide-angle range of incident light
Light shaping optics such as Engineered Diffusers are pre-designed into in-cabin monitoring applications. Critical performance parameters for in-cabin monitoring are light field uniformity and the absence of any zero-order light. Some lidar systems deploy line diffusers that transform a beam of light into a line that than is scanned vertically using MEMS or mechanical mirrors.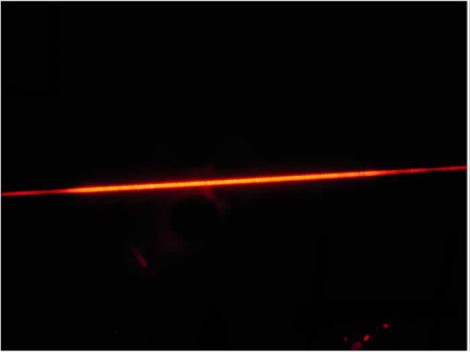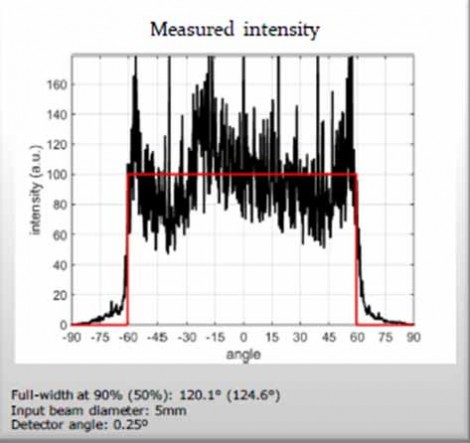 Lidar systems are a critical component of an overall sensor suite required for assisted and autonomous driving. If system architects and manufacturers can overcome the technical and cost challenges facing them today, then we can expect adoption in significant volumes in the near-term. This opens a whole new serviceable market for optical component manufacturers. The need for high-performance optical coatings at acceptable cost points will benefit companies who have the scale and automotive ready quality systems to be a credible supplier into the highly demanding automotive industry. There are very few vendors who meet the criteria. It's all about meeting stringent quality requirements, proven deployments and technology expertise that spans over several decades across various markets.
In addition to cars, lidar also has the potential to be a critical part of other modes of transportation such as trucking, buses, shuttles, construction equipment, etc. Initial adoption may favor some of these more limited use cases that don't bring all the complexity of driving a car in a mixed environment.
Written by Markus Bilger, VIAVI Solutions