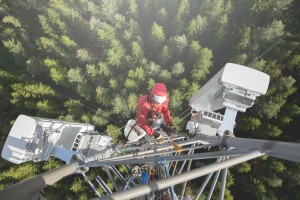 Driven by the broad global 5G buildouts, MOPA aims to accomplish a common view and understanding in the industry regarding which optical solutions are required for 5G transport, such as fronthaul and backhaul. This serves to improve the current challenge for operators, system vendors, and optical pluggable suppliers to make the right technology choices and focus on the most relevant needs. MOPA benefits the ecosystem to ensure timely, cost-efficient, and optimized architectures.
For the first time as a joint industry initiative, the MOPA paper describes common optical requirements for mobile transport networks. It includes Mobile Optical Blueprints, which are network solution descriptions documenting use cases with the optical pluggable and passive optical components, such as wavelength division multiplexing and optical power splitter implementing these use cases, with high-level optical requirements.
View the technical white paper here.