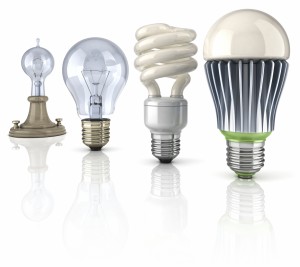 Solid-State lighting, or light-emitting diodes (LEDs), are finally making their way into general market. For many years, the LED industry was driven by the need to replace LCDs in many applications such as in computer and cell phone displays. Then LEDs began to populate lighting from the rear brake lights to the dashboard in automobiles. But for some time the market that LED makers have been eyeing with great intent is general lighting. An IHS forecast indicates that 2014 will be a big year for LED lamps, accounting for 32% of the entire global lamp revenue. Lux Research looks further out and expects the LED lighting market to grow more than 12-fold by 2023.
LED technology is adequate for signage, displays, cell phone backlighting and other similar applications, but the industry has to make a few changes before it meets the needs of this new lighting market. LED chip makers are plentiful with many new entrants. To be successful, however, manufacturers need to take a few steps to provide the lighting industry with what it needs Brightness and lifetime have been issues for years. And while both have improved, there continues to be room for improvement. Manufacturers also should be focusing on complete products rather than just on chips. The reality is that there are not many leaders who are able to deliver the complete luminaire of the quality and brightness that this market demands.
Lower cost, lower profit
The incandescent lighting industry is dominated by Philips, Osram and GE, and those three stand to take a share of the LED market as well. But LED leaders now are Havells, TCP, Panasonic and Cree, all of which are broadening their lamp portfolio to take advantage of the replacement market. According to IHS, LED lamps have been too expensive for most consumers, but prices are coming down fast. Those well positioned in other markets, such as Samsung, Toshiba and LG, can take lower margins and survive, while others may have to stay out of the residential market if they can't handle the lower prices. Lux Research expects that LED package costs will fall more than 80% to less than $4 per kilolumen due to improved efficiency, better yields and increased use. The final fill of materials for a standard 3500 lumen recessed modular luminaire will drop to $55 in 2023, down 35% from $85 in 2013.
Meeting the needs of the industry
Recessed module LED lighting is expected to emerge as the largest LED luminaire market, growing from $1.5 billion in 2013 to $14.5billion in 2023, according to Lux Research. This growth will be driven by the replacement of fluorescent lighting. In the Status of the LED Industry 2013 report, Yole Development explores the "SSL Chasm", which is the gap between what LED manufacturers versus what the lighting industry really needs. On the one side of the chasm, LED manufacturers produce the light sources and components at less than 200 lumens using proprietary standards and with a focus on short product lifecycles and long product lifetimes. What the lighting industry uses are bulbs, luminaires and lighting systems of over 400 lumens with long product life cycles. They also want standard sockets and bulb shapes. The technological challenges that remain in the middle include thermal management, drivers, metrology, encapsulation, phosphors, micro-optics, light engines, colour management and more.
Bulbs in the real world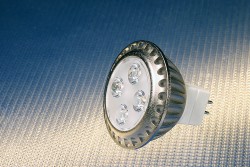 Lumex is an example of a company that has moved from LCD manufacturing to LED devices to drop-in replacement LED bulbs. Lumex's SunBrite 5-Watt MR-16 Retrofit LED provides cost and performance benefits compared to halogen alternatives yet it offers comparable brightness (300 Lumens at 12 volts) and color performance (CRI over 80). It uses 80% less energy than halogen and has a lifetime estimated to be 17 years (8 times longer than standard halogen). Pricing is roughly $20 in production quantities or $30 for smaller quantities.These are in use in applications ranging from general indoor to retail to spot and flood lighting.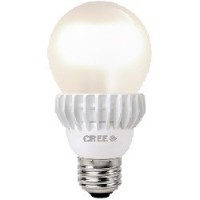 Cree recently introduced an LED replacement bulb that looks very much like a traditional incandescent. It costs more at about $24 but the savings comes through less energy used (82% less) and the fact that the bulb should not have to be changed for years (lasts 25 times longer). This replacement for a 75-Watt incandescent delivers 1100 lumens.
Soitec Lighting also has a T8 fluorescent replacement tube product family. These bulbs deliver 110 lumens per watt in neutral white (4000 degrees Kelvin) resulting in an expected energy savings of 60% and lifespan of 50,000 hours.
Bright opportunities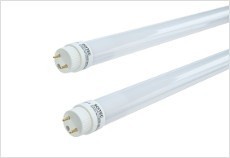 LED replacement lighting is making a difference. When a transport network in France replaces its 250,000 lights with LEDs it expects to cut energy use in half; cutting costs as well as carbon emissions. With the increased emphasis on reducing carbon and saving costs, the future of solid-state lighting shines bright. And not only is the market ripe for complete replacement bulbs and luminaires, but there remain huge opportunities in optics, drivers, packaging and materials. To bridge the "SSL Chasm" there remains much R& D work to be done in the areas of thermal management, phosphors, light engines, micro-optics and colour management.
Written by Anne Fischer, Managing Editor, Novus Light Technologies Today