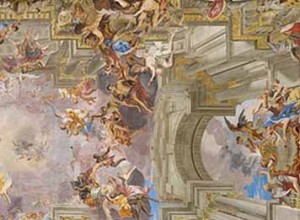 Headwall signed a consulting agreement with cultural heritage imaging professional, Dr. Gregory Bearman, an imaging and spectroscopy expert, to introduce hyperspectral imaging to historical preservation experts worldwide.
The hyperspectral imaging systems to be used cover the range 380nm up to 2500nm and beyond, according to Headwall CEO David Bannon.
Most useful to preservation and conservation experts is the ability to image in the visible/near-infrared (VNIR, 380-1000nm) and especially the shortwave infrared (SWIR, 950-2500nm) spectral range. Using these tools, conservation experts will be able to collect a vast array of chemical information with respect to pigments, substrates, materials, and unseen features, according to Dr. Bearman.
Quantitative imaging in the VNIR and SWIR can provide a way to measure and monitor changes in cultural heritage objects over time, a constant struggle for conservators. Such approaches are applicable not just to objects such as art and texts but also to historical buildings and sites, archaeological excavations and built heritage in general.
Dr. Bearman retired as a principal scientist at NASA/Caltech's Jet Propulsion Laboratory. He is currently focusing his attention on bringing imaging and spectroscopy to conservators of cultural heritage around the world. He is a pioneer in applying modern imaging to cultural heritage, as the first to build a compact, simple to use imaging system to bring difficult fragments of the Dead Sea Scrolls to light. As a consultant to the Israel Antiquities Authority (IAA) for more than 20 years, he designed the imaging protocol for the massive imaging and conservation monitoring project now underway, wherein the IAA has created a web-based library comprising its entire corpus of Dead Sea Scrolls.
More recently, he has focused on developing quantitative methods and tools to use a variety of imaging modes to measure and monitor changes in cultural heritage over time.