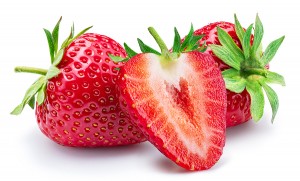 Despite the seeming abundance of food in some parts of the world, there are increasing numbers of people who live with food insecurity. According to the World Food Programme, which won the Nobel Peace Prize last year for its humanitarian efforts, the plight of the hungry is exacerbated by regional conflict, climate change, and most recently, the global pandemic. Technologies are bringing precision to agriculture by helping to inspect crops in the field, to automate harvesting, to enhance quality control on the production line as well as boosting the population of much-needed pollinators.
Vision inspection
Great opportunities abound in the vision inspection system market, which is expected to grow at a CAGR of over 13% through 2027. While COVID-19 caused setbacks to many global markets, it did the opposite with vision inspection or autonomous machine vision systems, as manufacturers increased their investments in vision-guided automation. Machine vision is now an accepted component of automated manufacturing processes. Applications include quality assurance and inspection, positioning and guidance, and measurement and identification. Current leaders in the machine vision market include Allied Vision Technologies, Basler AG, Cognex Corporation, Keyence, Omron Microscan Systems, National Instruments, among others.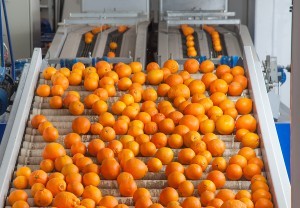 In the food and agricultural sector specifically, automated vision systems remove human error from the inspection process, are able to process around the clock, and spot imperfections not seen by the human eye, thus improving quality and increasing the amount of good food that goes to market. The global food automation market is forecast to grow nearly 7% through 2025. KPM Analytics saw opportunity in this sector and acquired EyePro System, a company that specializes in vison inspection and process control solutions for the baking and snack industries. "EyePro System began more than 20 years ago as a start-up company of FBK Research Institute in Trento, Italy, and we have a long history of serving the quality management needs of many global leaders in industrial baked foods production. We are very excited to be part of KPM Analytics bringing a strong team with expertise in vision technology and automatic classification, and a strong, established position in food inspection systems," says Andrea Bertuolo, General Manager of EyePro System. Other leaders in this market include Mitsubishi Electric, ABB, Rockwell Automation, Schneider Electric, GEA Group and Nord Drive systems, among others.
Using vision to study pollinators
In recent years, domesticated honeybees—the most prolific pollinators—have experienced a drop in population mostly due to a parasite. As pollinators are responsible for one of every three bites of food we take, researchers want to uncover the damage caused by these mites, which latch onto honeybees and cause entire colonies to collapse.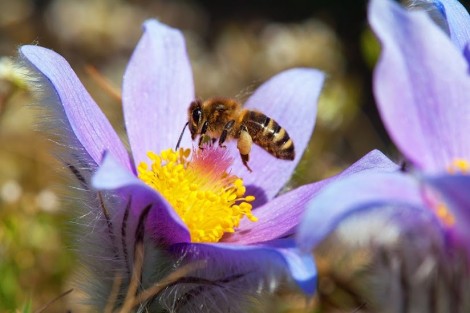 Using high-speed Mikrotron cameras, researchers are working to uncover how the mites impact honeybees' cognitive abilities, and hopefully, to help develop strategies to save bee colonies. Read more about the setup and discovery in "Honeybee Researchers Analyze Bees Using Mikrotron EOSens Cameras".
Cutting waste
Increasing agricultural yield and improving quality control on the manufacturing line serve to increase food production, another way to meet the need for food is to cut food waste. According to recent research, the number of waste collection points fitted with smart waste sensor technology reached 657,000 worldwide in 2020 (excluding China).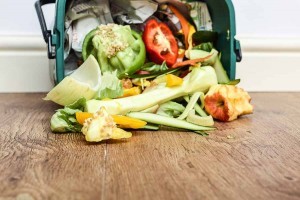 Growing at a compound annual growth rate (CAGR) of 29.8 percent, the number will increase to 2.4 million by 2025. These wirelessly connected fill-level sensors can be either pre-integrated into waste bins and containers, for example as a smart bin offering, or retrofitted on existing collection points. Winnow Vision has an AI-based system that identifies food waste in commercial kitchens. It is an easy to use system that gets trained over time, learning to recognize the food that is discarded, and giving feedback to kitchen staff to help improve processes. Read about how the system is reducing food waste at IKEA in Norway in "Artificial Intelligence Helps Cut Food Waste."
Written by Anne Fischer, Editorial Director, Novus Light Technologies Today