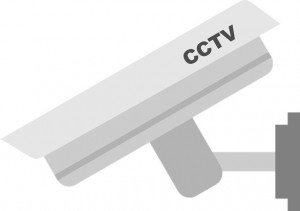 Operational Technology (OT) Security Market size is expected to grow from an estimated value of USD 15.5 billion in 2022 to 32.4 billion USD by 2027, at a Compound Annual Growth Rate (CAGR) of 15.8% from 2022 to 2027, according to a new report by MarketsandMarkets. Some of the factors that are driving the market growth include the increased use of digital technologies in industrial systems, stringent government regulations related to CIP to boost the adoption of OT security solutions, and convergence of IT and OT systems to fuel OT security market growth.
According to a definition by NIST, examples of operational technologies are systems or devices that interact with the physical environment. They detect or cause a direct change through the monitoring and/or control of devices, processes, and events.These can be industrial control systems, building management systems, fire control systems, and physical access control mechanisms.
By deployment mode, the cloud segment is projected to grow with a higher CAGR during the forecast period
Based on deployment mode, the OT security market is segmented into two categories: on-premises and cloud. The cloud-based deployment mode of OT security solutions provides organizations with cloud-based solutions that offer scalability, speed, and enhanced OT security. With the deployment of more applications on the cloud, there is an enhancement in the need for cloud-based OT security solutions among SMEs and large enterprises. The cloud-based OT security solutions are preferred over on-premises security solutions because they provide a cost-effective approach for enterprises across industries to enhance cybersecurity. In addition to this, the cloud-based solution for OT security help organizations in reducing the cost associated with expensive hardware equipment required for storage, power, and cooling. The cost incurred for IT maintenance by any organization is also reduced because of the cloud-based deployment mode and thus the cloud segment is projected to grow with a higher CAGR during the forecasted period.
By verticals, the manufacturing segment to hold a larger market size during the forecast period
Among the verticals, the manufacturing vertical is dominating the market size of OT security solutions. The increasing attacks on the manufacturing vertical imply that there is a crucial need for companies with OT infrastructure responsibility that is required to secure the endpoints of their OT systems and networks. The drivers for market size growth of the OT security solutions include the requirement of OT security solutions and services to help organizations overcome operational challenges, overcome the challenges associated with the cost of supplies and increased cost of inventory management, resulting in the increment of OT security solutions demand in the market.
Key Players
Major vendors in the global OT security market include Broadcom (US), Cisco (US), Fortinet (US), Forcepoint (US), Forescout (US), Tenable (US), Check Point (Israel), FireEye (TRELLIX) (US), Zscaler (US), Okta (US), Palo Alto Networks (US), Darktrace (UK), CyberArk (US), BeyondTrust (US), Microsoft (US), Kaspersky (Russia), Nozomi Networks (Switzerland), Sophos (UK), TripWire (US), Radiflow(Israel), SentinelOne (US), Thales (France), Bayshore Networks (OPSWAT) (US), Rapid7 (US), Qualys (US), Claroty (US), Dragos (US), SCADAfence (US), Armis (US), Cydome (Israel), Mission Secure (US), Ordr (US), Rumble Inc (US), and SIGA (OT solutions) (Israel).