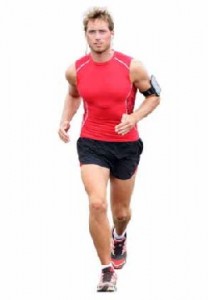 QuickLogic Corporation, a specialist in ultra-low power programmable Customer Specific Standard Products (CSSPs), introduced its new ArcticLink 3 S2 platform, the second CSSP solution in the company's Sensor Hub roadmap. This next generation platform delivers double the customer-specific programmable logic capacity, four times the computational performance, four times the on-board algorithm capacity and eight times the sensor data buffer storage while consuming only 60% of the power of the previous generation ArcticLink 3 S1, according to the company.
Some of the specific key benefits of this platform, per QuickLogic, include:
• Active power consumption of less than 150 microwatts (<150µW) at 1.2 volts (V)
• Second-generation Flexible Fusion Engine (FFE), which is four times the speed of the previous generation, allowing it to process more algorithms, more quickly
• Just 5% of the active power of typical microcontroller unit (MCU)-based sensor hubs and only 60% of the power of the previous generation
• Dual, hardwired 32-bit multipliers for the lowest power sensor algorithm math functions
• Increased memory stores eight times more batched sensor events for longer periods between processor wake-up, resulting in lower system power
• Hardwired serial peripheral interface (SPI) and inter-integrated circuit (I2C) interface for optimised communications to sensors and to host application processors and MCUs
• On-chip oscillators remove the need for external clock sources, reducing Bill-of-Material (BOM) costs and printed circuit board (PCB) space required for sensor hub
• Programmable logic cells can be used to integrate customer-specific functions such as infrared (IR) remote control, light-emitting diode (LED) control and IrDA barcode transmission, removing the need to use additional MCUs or mobile field programmable gate arrays (FPGAs)
• Pin and software-compatible with the ArcticLink 3 S1, providing full backward- and forward-compatibility for existing S1 users
• Integrated Development Environment (IDE) and Flexible Fusion Engine Algorithm Tool (FFEAT) supports QuickLogic-developed, third party-developed, and original equipment manufacturer (OEM)-developed sensor algorithms
The demand for sensor-based applications, such as health and wellness, indoor navigation/Pedestrian Dead Reckoning (PDR) and gaming is a drain on battery life. The MCU-based approach is based entirely on software, which uses significantly more power than hardware. Alternatives such as application-specific standard products (ASSPs) do not have the inherent flexibility to adapt sensor hub algorithms to emerging mobile requirements for additional gesture and contextual awareness applications, according to the company. QuickLogic's hardware-based solution enables power efficiency while the programmable fabric offers flexibility to add sophisticated functions and adapt to design changes. This architecture, coupled with increased memory, performance and capability, makes the ArcticLink 3 S2 platform suitable for a range of sensor-based applications for smart phones and wearables.
The ArcticLink 3 S2 is available in CSSP and Catalog CSSP variants. The CSSP variant provides OEMs the opportunity to develop customised versions of the S2, and choose from QuickLogic-developed, third party- and OEM-developed sensor algorithms to address specific end-product requirements for performance. The first Catalog CSSP variant, called the ArcticLink 3 S2 Gesture and Context Catalog CSSP, provides out-of-the-box support for gestures such as tap-to-wake and rotate-to-wake, along with providing enhanced context and significant motion detection, sensor calibration functions and enhanced pedometer (including differentiation and step counts of running, jogging and walking).
The ArcticLink 3 S2 and Context and Gesture Catalog CSSP are sampling now.