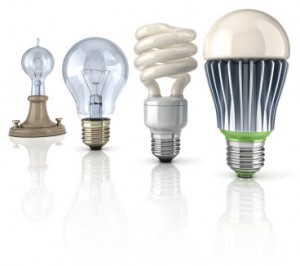 Since the first electric lightbulbs more than a century ago, no area of lighting technology has evolved more rapidly than Smart Lighting. With advances occurring seemingly around the clock, the lighting industry has seen massive growth in Wi-Fi-, Bluetooth-, and Zigbee-connected products. This smart lighting revolution will continue to see both residential and commercial products made more energy efficient, accessible from a growing number of apps and devices, and infinitely more controllable.
TÜV Rheinland, a specialist in compliance testing and certification, identified the need to service the lighting industry and introduced the world's first and only Smart Lighting Program to test new products. This program provides global expertise, streamlined solutions, and fast time-to-market for lighting manufacturers. Various types of lighting products such as general purpose luminaires, self-ballasted lamps, and associated components such as LED drivers and controllers can be tested.
The Smart Lighting Program will test products rigorously for safety, EMC, and a full portfolio of Wi-Fi, Wi-Sub, Wi-Gig, ZigBee and Bluetooth standards. Companies making ZigBee- and Wi-Fi- compatible devices already choose TÜV Rheinland for their testing needs as it is the only test lab approved for both organizations.
In addition to its US facilities, TÜV Rheinland operates four laboratories in the European Union (EU) and six in Asia, extending its testing capabilities for lighting products to international clients at or near their target markets. Manufacturers can also take advantage of tools like the ZigBee Test Tool, which can be used as a field device to perform profile testing.
TÜV Rheinland Lighting testing services
TÜV Rheinland is approved by the OSHA as a Nationally Recognized Testing Laboratory (NRTL) and by the Standards Council of Canada as a testing and certification organization. The company's cTUVus mark is officially recognized as an equivalent of the UL, CSA and ETL marks. The company's US laboratories are conveniently located from the East to West coasts, with four laboratories in the European Union and six in Asia extending the company's testing capabilities for lighting products to international clients at or near their target markets.
The organization tests lighting products to a variety of requirements such as Product Safety, EMC, International Approvals, Wireless, Performance Testing, including IPxx, UV, In-Situ Temperature test, Photometry testing to LM-79; ENERGY STAR; DesignLights Consortium and LED Lighting Facts® programs; as well as to the RoHS and REACH directives.