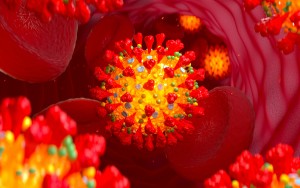 In just three months the world has changed. Mid-January now seems like eons ago, when the first COVID-19 case was reported outside of China and it continued its sweep across the globe. The impact on people´s lives and livelihoods has been equally as swift, as governments issued stay-at-home orders and all but essential businesses were shuttered. From a business perspective, in a survey conducted in late March by the Institute for Supply Management, about half of the respondents report reduced revenue targets of about 22% on average in many industries. However, certain industries expect increasing revenue including many of those served by photonics suppliers.
Photonics on the front lines
In the past month Novus Light has published numerous news stories about products and technologies from companies that are contributing to the fight against COVID-19. Luxinar, a global laser manufacturer, has seen an increase in demand for its CO2 laser sources from companies in both the food and medical device industries; both of which are booming right now. Iridian Spectral technologies, an optical filter manufacturer, is supplying filters to Spartan Bioscience for use in the Spartan Cube, and instrument for COVID-19 testing. UV-C LED arrays from Bolb Inc, are being used to decontaminate healthcare workers working in corona isolation wards. The fact that the many photonics technologies are essential in the fight against COVID-19 is clear; however, how to manage the supply chain, meet shipping schedules and satisfy new customer demands is an on-going and ever-changing challenge.
Products and technologies contribute to solutions
Many photonics companies are considered essential businesses because of the industries they serve, mainly food and agriculture, healthcare and medical diagnostics and research. As part of remaining operational, these manufacturers must ensure that they are taking every precaution to minimize risk to employees, distributors and customers. For example, Chromasens, a German-based specialist in linescan machine vision technology, is one of many in the industry that advised its customers that the company was following guidelines outlined by healthcare professionals, while also ensuring it is maintaining close contact throughout its supply chains to minimize delivery delays, and that it had increased critical stock so that current orders would be unaffected.
Pleora, a Canadian-based manufacturer of imaging systems, is finding that business has remained strong. Ed Goffin, Pleora´s marketing manager said that its interface products for medical thermal screening and X-ray solutions are in high demand. "We´re also in the early stages of working with a few companies who are investigating ways to use artificial intelligence and machine learning to help screen for the virus."
Palomar Technologies, a California-based company specializing in high accuracy die attach, wire bonding, and vacuum reflow equipment, has seen an increase in orders for its wire bonders to support pressure sensors, which are used in ventilators and respirators.
Companies making infrared imaging or test equipment are also seeing an increase in sales. HGH, a UK-based manufacturer of infrared test equipment, has seen a strong increase in blackbodies used for the calibration and testing of thermal imaging cameras. Companies such as FLIR, Teledyne Dalsa, Infrared Cameras Incorporated and InfraTec have also seen great demand for their infrared cameras that can be used to detect elevated skin temperature in fever screening.
Additive manufacturing is a photonic technology that is meeting local needs for personal protective equipment. It enables companies to very quickly manufacture small parts such as micro filters or lab-on-a-chip devices, which can be used in testing of blood to assess whether someone has COVID-19 or has antibodies from the virus. Nanofabrica, an Israeli-based additive manufacturing specialist, invited interested parties from around the world to an online discussion of ways in which 3D printing could create locally supplied, quickly manufactured, cost-effective devices to aid in the fight against COVID-19.
And while robots have sometimes been maligned for taking jobs away from humans, now robots are needed more than ever, as human workers stay home to stay safe. Robots can perform many tasks on the manufacturing floor and thereby reduce the number of workers, enabling more effective social distancing. In a webinar hosted by AIA, "How COVID-19 is Impacting the Robotics Industry," Melonee Wise, CEO and founder of Fetch Robotics, a California-based manufacturer of mobile robots, noted that the COVID-19 pandemic is showing the value of automation. She said that while non-essential businesses, such as the clothing sector, are slowing down, Fetch Robotics is seeing demand from medical equipment manufacturers, pharmaceuticals, and "anything that´s enabling people to work from home." She said that an especially strong sector right now is disinfection applications. Customers are wanting to get people back to work in facilities safely, and while it is not optimal to have employees go in and disinfect, mobile robots can do the job without the risk to humans.
Supply chain
Two main factors have affected the supply chain for photonics manufacturers: the closing of borders, as countries fight the COVID-19 pandemic, and the shutting of factories in China, where many optical components are produced. The good news heard in late March was that China manufacturing was opening up again. This was a relief to photonics manufacturers, who were experiencing delayed shipments and rising worry about meeting customer orders. Palomar Technologies experienced some delays in shipments to its customers in Asia in the first quarter of 2020, due to closed borders. "This is no longer the case," said Bruce Hueners, Palomar President and CEO. "We are shipping machinery, spare parts, and packaging assemblies within quoted lead times to our customers around the world."
The new normal
When and how we get back to normal is up for debate. And many say that the "new normal" will be very different. Conferences and trade shows have been postponed, cancelled or they´ve gone on line. Business travel has been halted. People are working from home, many of whom are also homeschooling their children. This chart, which is Palomar's compilation of various sources showing the global recovery period for COVID-19, forecasts that much of the world will not recover until the fall.

What will happen when the economic wheels begin to spin again will most likely not see us return to the way things were prior to COVID-19. During this pandemic, the world of business has gone online, and we expect that this will carry on. The photonics industry may continue to run many of its large conferences online, as it is doing now. Sales and support may also continue over Skype and other video conferencing systems, rather than in person. What we do know for sure is that there are great opportunities for photonics technologies to help in solving one of the world´s greatest health and economic challenges of all times.
Written by Anne Fischer, Editorial Director, Novus Light Technologies Today