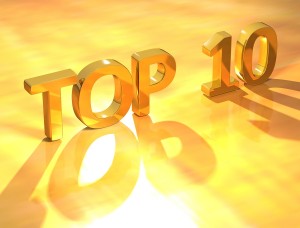 2021 was another year of monumental challenges throughout the world from the COVID-19 pandemic to chip shortages to supply chain issues to trade issues and an increased focus on carbon reduction. Looking at our top ten most-read articles of 2021, we find that our readers are tuned into what the photonics industry does best: solving real-world problems. Photonic technologies are offering solutions in the form of new semiconductor laser technology, tools for fighting CO
VID-19, carbon reduction methods, advanced facial recognition and more. The following are the Top Ten most-read articles of 2021 in Novus Light:
PCSELs: A revolution in semiconductor laser technology
Vector Photonics', a spin-out from one of the world's leading academic groups in photonics at the University of Glasgow, has invented PCSELs, a proprietary technology that is the first, major breakthrough in semiconductor lasers for 30 years. Short for photonic crystal surface-emitting lasers, PCSELs deliver low cost with high speed (data) and power.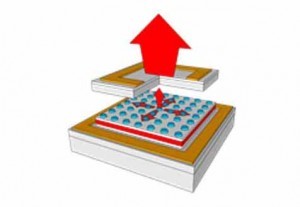 All other current laser technologies offer only two of these three, key characteristics in one device. They emit light from the top surface, like VCSELs, making them easy to package and incorporate into PCBs and electronic assemblies. They are also made in a similar way to EELs, so existing, experienced, supply chain capability and capacity can be used. In addition to this, PCSELs can be made at any wavelength to address a wide breadth of applications.
Using AI and Machine Learning to Make Solar Power More Efficient
A project at Case Western Reserve aims to use computers to better analyze data from a large number of neighboring PV systems to help quantify their short- and long-term performance. Those machine-learning methods will be used to overcome data-quality issues affecting the individual plants.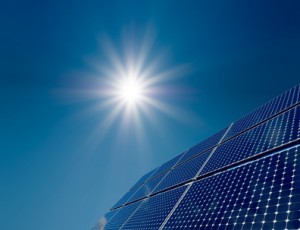 To do that, researchers say they'll use a "spatiotemporal graph neural network model." The team is working on gathering and analyzing data this year, then Will start providing solar-energy companies and individual power plants a "pre-trained computer model" to assess how to improve their own system.
Artificial Photosynthesis Promises a Clean, Sustainable Source of Energy
Wind power and solar power, harnessed by photovoltaic cells, are the two major forms of clean energy available. The closest process to
artificial photosynthesis humans have today is photovoltaic technology, where a solar cell converts the sun's energy into electricity.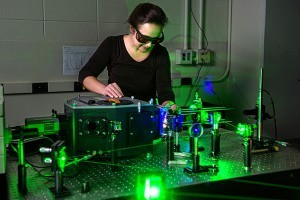 That process is famously inefficient, able to capture only about 20% of the sun's energy. Photosynthesis, on the other hand, is radically more efficient; capable of storing 60% of the sun's energy as chemical energy in associated biomolecules.
Synthetic photosynthesis would dramatically change the renewable energy landscape. The ability to store the energy easily, without requiring bulky batteries, would dramatically improve humans' ability to power society cleanly and efficiently. Both wind turbines and photovoltaics have downside in terms of environmental effects and complicating factors, but artificial photosynthesis might be able to bypass those pitfalls.
Light Technologies in the Fight Against COVID-19
Today's light-based technologies offer hope by advancing methods of disinfection, diagnostics, treatment and more.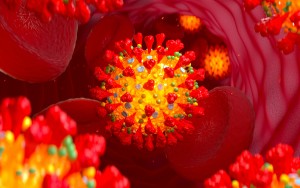 Disinfecting: Many light technologies companies are hard at work developing disinfectant tools to help fight COVID-19 infection. For example, Sensor Electronic Technology, Inc. and Seoul Viosys recently demonstrated that UV LED technology could be an effective method to disinfect airborne viruses, water systems, as well as areas where COVID-19 patients were housed, including hospital rooms. A team at the University of Rochester (New York) are working on a new approach to antibody testing, which so far has shown much promise. Key to the technology is an optical chip, no larger than a grain of rice.
Treatment: Photobiomodulation therapy (PBMT) is being studied for treating lung tissue ravaged by COVID-19. PBMT has demonstrated anti-inflammatory effects and is emerging as an alternative modality in pain management, lymphedema treatment, wound healing and musculoskeletal injuries. The use of supportive PBMT for COVID-19 is based on the theory that the laser light reaches the lung tissue to relieve inflammation and promote healing. Additionally, PBMT is non-invasive, cost-effective, and has no known adverse effects.
Security: While the wearing of facemasks during COVID-19 may seem to be a security risk by impeding proper identification, a new study of face recognition technology created after the onset of the COVID-19 pandemic shows that some software developers have made demonstrable progress at recognizing masked faces.
Trends and Advances in Lidar Technology
Photonic integrated circuit technology, deployed in the transceiver market for datacenters, will likely become a solution for next-generation, low-cost and compact lidars for applications including autonomous cars.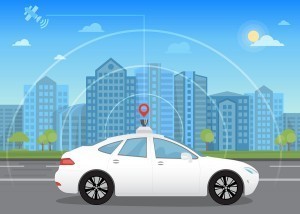 The biggest trends in lidar technology now is the drive to meet demands via volume wafer-scale manufacturing in CMOS pilot lines. These include cost reduction, simplification of full system calibration and recalibration, and the emergence of mature 200 mm platforms.
Facial Recognition: Seeing beyond the face mask
Facial recognition was on the pinnacle of being accepted in certain applications as part of everyday life. But then the COVID-19 pandemic struck, and wearing a mask became the norm, but it also posed new challenges for facial recognition software. Facial recognition has been put to the test in two very different ways: monitoring the compulsory wearing of face masks in certain places as well as looking beneath the mask to identify faces.
LeewayHertz, launched its Face Mask Detection System, an app that uses CCTV, computer vision and AI to detect people who aren´t wearing a face covering. The app was designed primarily for use in airports, hospitals and offices, and alerts CCTV operators to
staff and members of the public who are not complying with mask rules. In another innovation prompted by the use of face masks, software is being developed, also through necessity, to see faces as if they weren´t wearing a mask at all. Anyone who thought they could get away with criminal activity by wearing a face mask will have to think again. And those traveling through airport and security checkpoints should soon be able to do so without having to remove their face covering. While in the early part of last year, many facial recognition systems were baffled by masks, developers have been working to train computer vision to see beyond the mask.
Startup Developing Chip-Scale Optical Sensors
Zero Point Motion is a UK-based start-up developing chip-scale optical sensors for precision positioning & navigation. Zero Point Motion was created in 2020 to develop low-cost, high-volume production of optical sensors based on a combination of MEMs and PICs to produce a photonic readout of the motion of MEMS test masses.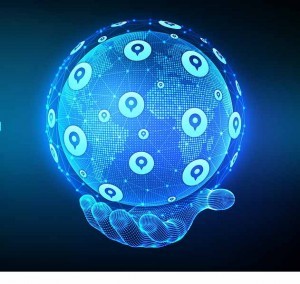 The advantages of this technology are that the sensors can sense motion with up to 10,000x greater precision than smartphone sensors, with a roadmap into quantum sensing if needed. The startup aims to use the existing PIC, MEMS and ASIC supply chain, with the intention that the performance benefits from using integrated silicon components will fulfil market demand in navigation and control.
Introduction to Sony's SWIR Sensors and Applications
One of the new and exciting areas that is showing a lot of promise for industrial applications is the use of Near and Short Wavelength Infrared (NIR and SWIR) light to gather information that is not visible to the human eye. Sony is a relatively new player to the industrial SWIR sensor market. Their latest SWIR-based technology leverages many of its previous technologies developed for ccds and CMOS sensors.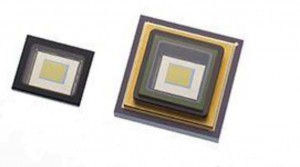 It is the world's first, non-military based, CMOS-like sensor to capture in both the visible and SWIR wavelength ranges. Their current offering is an InGaAs based sensor for the light gathering portion that is stacked on top of a silicon (Si) backend for the readout and controlling electronics, and memory. Connection between the InGaAs and Si layer is done through a copper to copper (Cu-Cu) bonding. The resulting image sensor is a bridge between the visible, NIR and SWIR wavelengths, with a spectral response between 0.4μm to 1.7μm. What this means for applications wanting data in this range is that only one sensor or camera is needed. This ensures that visible image data perfectly aligns with the NIR and SWIR data, at the pixel level, with no calibration needed.
Five Photonic Leaders Take Steps to Reduce Carbon
COP26 saw countries coming together to finalize the Paris Agreement. While the promises were not as strong as anticipated, one major achievement is that the Glasgow Climate Pact reduces coal production globally.
A further benefit is that it has kept the conversation alive not only within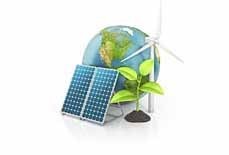 governments but at the business level..
We took a look at five photonics companies and the steps they are taking to reduce their own carbon footprint. Read about Delta Optical Thin Film A/S, Qioptic and Excelitas, Lumentum, Konica Minolta and Luxinar (formerly Rofin-Sinar UK).
The Path to Quantitative CMOS for Scientific Imaging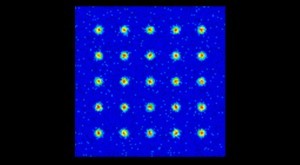 Scientific cameras have long been used to take images of various phenomena during experiments or in astrophotography. Back in the 1990s, CMOS image sensors made a groundbreaking leap by putting the detector right into the pixel. Originally developed by a team at NASA's Jet Propulsion Lab for use in image-sensing research in space applications. By putting all of the technology on a chip, CMOS devices very quickly replaced CCD devices in scientific applications because the reduced power and size was perfect for space and scientific research. Since that time both CCD and CMOS imaging has continued to evolve, The latest in CMOS technology is the qCMOS (quantitative complementary metal oxide semiconductor), and what sets it apart from its predecessors is that it offers photon-number resolving technology, bringing scientific imaging to a new level.
Written by Novus Light Technologies Today